It was a beatiful day here. Spring is on the doorstep knocking. So, I have invited you to come on a bike ride with me.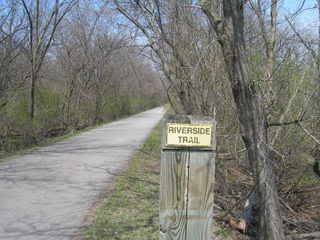 Here we are at scenic Riverside trail. Riverside is a long stretch of hard trail that meanders by a local river down through a national park here.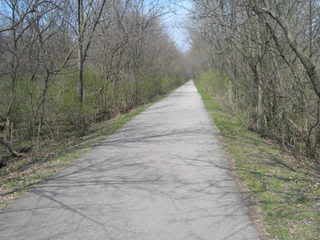 Look at the long stretching sidewalk in front of me, as far as I can see it stretches deep into the horizon.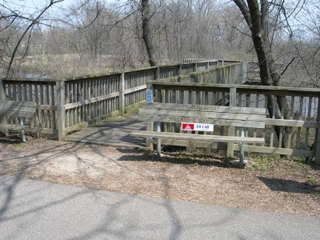 Lets take a rest, 3 miles down. This is a nice little spot that overlooks a pond deep in the heart of the park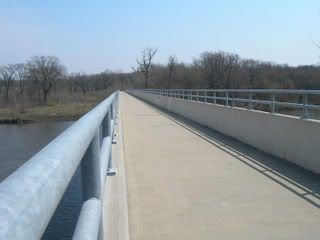 Here we go down the long bridge that leads us over the river, finally a little downhill time to relax my legs.
A look over the side of the bridge, a long way down and a very nice view
Thank you for riding with me, Now go out and get some real exercise today!