I've done it!
My 1st successful batch.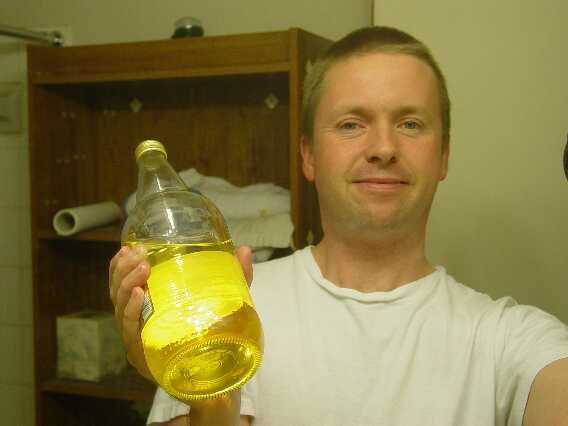 Another view of the finished and winterized product.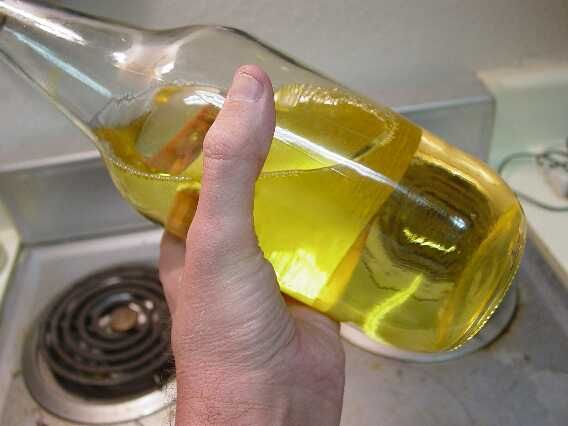 Winterized?
Yes, down to 10 degrees F with 4 parts homebrew biodiesel and 1 part this stuff below.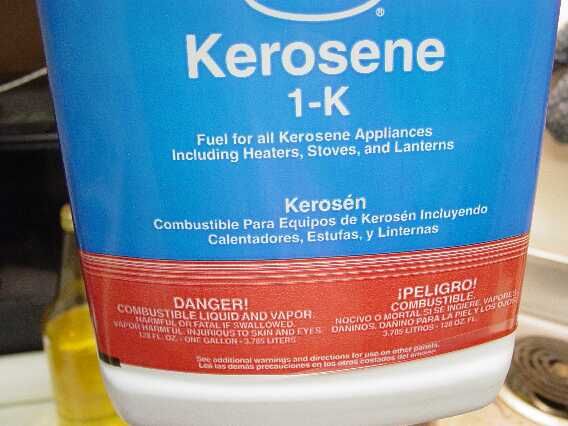 The entire cast of this little production minus the blender.
Left to right are:
The 2 litre pop bottles for making and washing the biodiesel.
The yellow bottle was the methanol.
The glass bottles are the "holding tanks" for the finished biodiesel and raw glycerin.
The now discontinued Red Devil Lye.
(I found another and better source already though.
)
Funnel.
Pot used to heat and dry the washed biodiesel.
Original plastic bottle the new soy oil came in.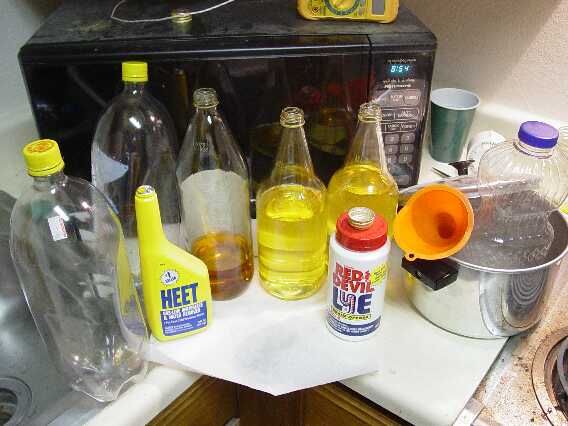 My poor 50 cent pop bottle took a beating after I drank the pop from it. :naughty: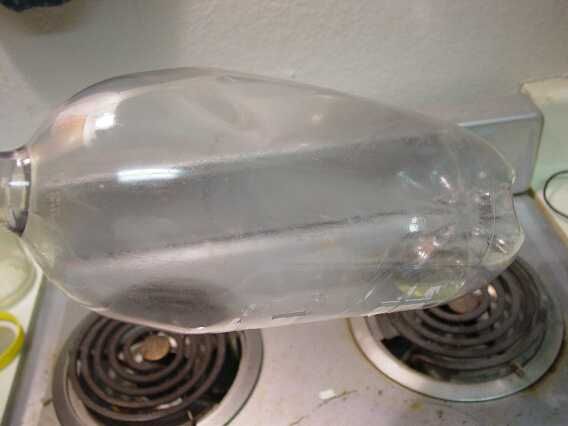 Here's a view of the leftover glycerin with a teeny little bit of biodiesel left on top of it.
I learned to do this at
http://forums.biodieselnow.com/default.asp
Kinda cool to be both like OPEC and yet another American refiner.