I was in DC for a conference and link up with a few gents I know. While there, I took an afternoon to walk the Mall. Been there before, but being a weekday and winter, I literally had the entire place to my self it seemed. I took these pics of the memorial. I'm sure all of you have been there and know the lock these blocks of granite seem to have on one's emotions. I think these captured it's power fairly well. The letter from the first pic reads:
"Sing your song of death and die like a hero going home"
I'm not big on poetry, but I thought that was moving writing and I pondered who wrote it....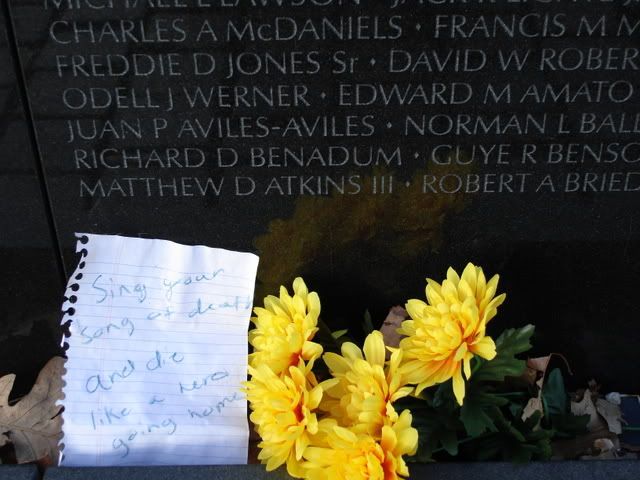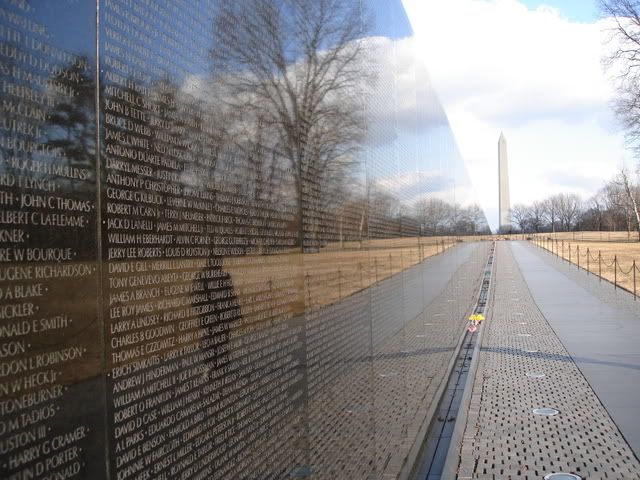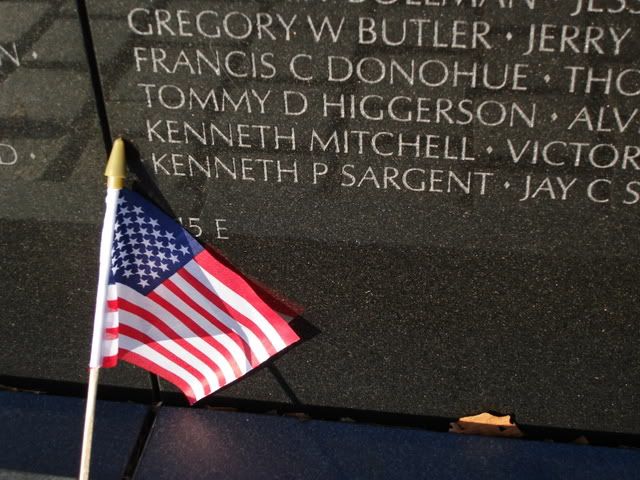 PS, anyone catch the bird sitting on the guys head?