Thought I'd share a few pictures of a one on one tour that my daughter got for me on my birthday (tomorrow) It was probably one of the neatest things that anyone could have done for me and especally because it was just me and her that was there. The guys showing the planes are actually restoring them, one to fly, the B-17 and one for display the B-29. One of them was a WWII B-17 Pilot and one was a B-29 Pilot during the war, the other was a gent from England that just lucked into working on WWII when his wife signed him up as a volunteer.....14 years ago, said it's been the funnest thing that he's ever done.
This is the view from the cockpit of the B-17 taken by me...
this is my daughter, who shall remain nameless at the waist gunner position on a .50 cal.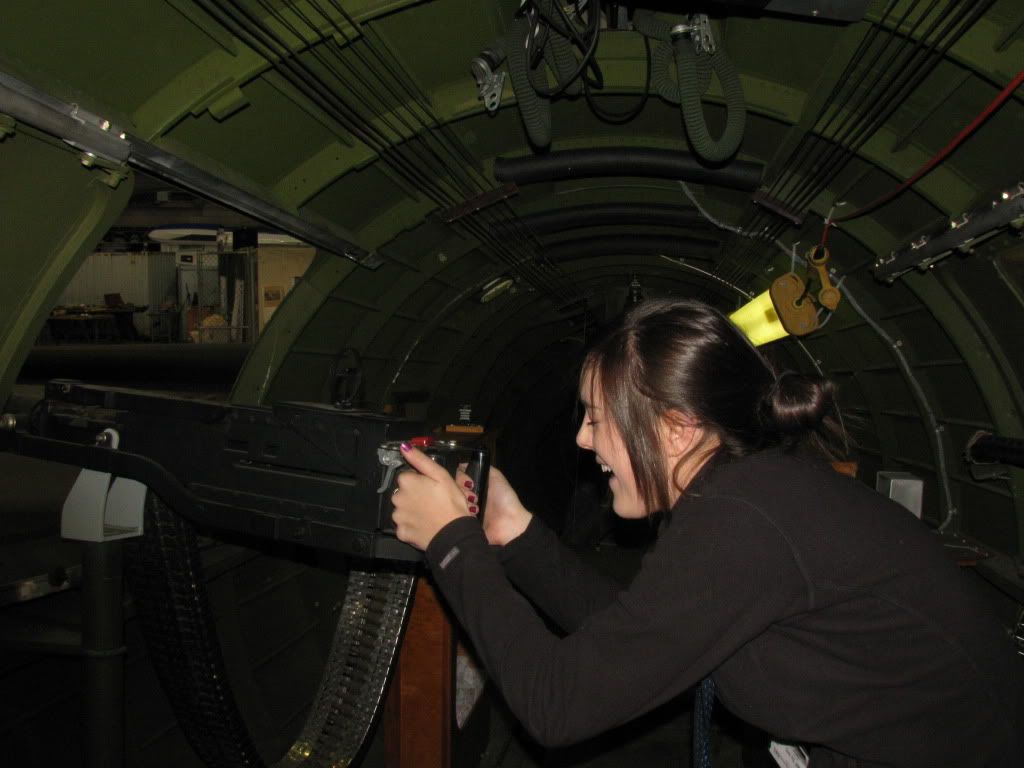 This is the B-29...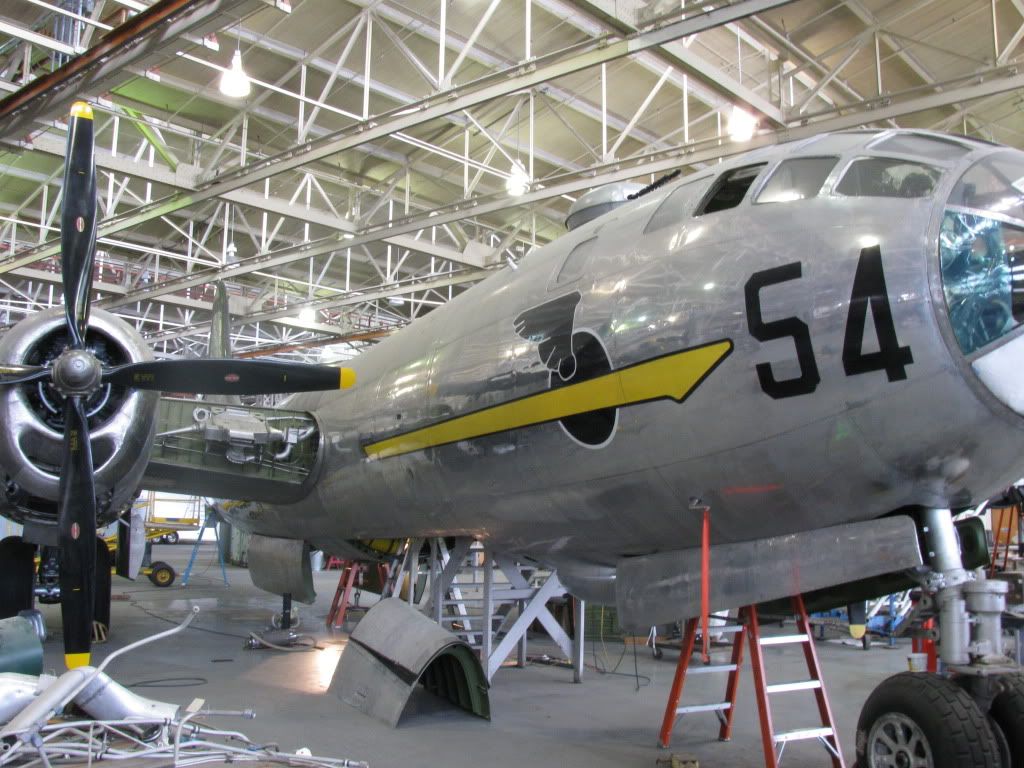 And this is my daughter in the ball turret, twin 50's in hand, see why Nobody?