Washington residents are up in arms, though not armed. With violent crime up 40 percent in the first two months of the year - including double the number of robberies at gunpoint - residents are looking for ways to protect themselves. Elected officials and police have no solution.
Take Benjamin Portman, who lives on Capitol Hill, part of the 1st District, where violent crime has increased the most. A total of 110 incidents have been reported in 2012, a 69 percent jump, according to statistics obtained by The Washington Times. Two weeks ago, Mr. Portman's male roommate and his girlfriend were robbed by three armed men in ski masks as they walked home on a well-lit street.
That spurred Mr. Portman to attend a community meeting on the increased violence, which was held last week by D.C. Council member Mary M. Cheh, Ward 3 Democrat. Mr. Portman asked officials why the city makes it so difficult for law-abiding residents to register guns and refuses to allow them to carry weapons outside of the home.
As you can see in the video below, Paul Quander, the District's deputy mayor for public safety and justice, responded that crime victims should give the criminals what they want. Mr. Portman protested, saying, "But how do you know you're going live and survive? You're completely at their mercy."
Mr. Quander thinks victimhood is preferable to self-defense. "The problem is, if you are armed, it escalates the situation," Mr. Quander told residents. "It is much better, in my opinion, to be scared, to be frightened, and even if you have to be, to be injured, but to walk away and survive. You'll heal, and you can replace whatever was taken away."
Kristopher Baumann, head of the D.C. police union, also was at Ms. Cheh's meeting. "Having the deputy mayor for public safety publicly announce that being victimized is something we, as residents of the District, must accept is disgraceful," he told The Washington Times. "At the same time, Mr. Quander failed to offer a single short- or long-term solution to fighting crime in this city."
The police officer added that, "This is a mayor who, as chair of the Council, cut 400 police positions and failed to enact tougher laws for repeat offenders. Now we know why. His crime fighting strategy apparently involves giving up and just living with being scared. Accepting violent crime and victimization is not an acceptable trade-off for living in the District."
The Washington Times caught up with Police Chief Cathy L. Lanier on Wednesday and asked for her reaction to Mr. Quander's comments. The police chief did not remember exactly what was said, but she said she thought Mr. Quander was referring only to victims of theft, not physical assault. "We always say, if you are a victim of a robbery, your best thing to do is comply and try to be safe," the chief said.
Mr. Portman said Chief Lanier approached him after the meeting, but he left unsatisfied. "I think if the chief realized that the police cannot protect us all the time, everywhere, she might come to the conclusion that it's the right thing for her to recommend relaxing the gun-control laws in the city," he said in an interview. "I have the right to protect myself if the police can't."
While the council is working to ease some registration requirements, that's not enough. The city needs to recognize that the Second Amendment guarantees not just the right to keep arms at home, but also to bear them. Doing so would give criminals reason to think twice before assaulting residents.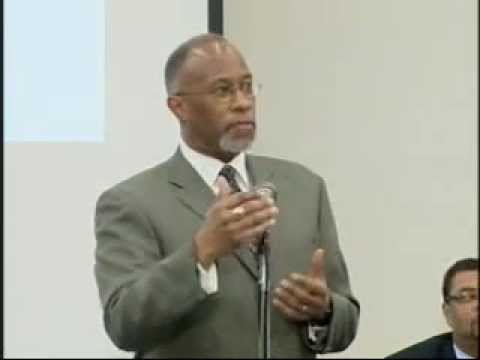 Link to article:
http://m.washingtontimes.com/news/20...n-be-a-victim/