This one gave that "wtf?" moment that confirms how nuts people are.
In 2008, a group of about 20 D.C. residents gathered at the Jefferson Memorial for a silent midnight flash mob to celebrate the former president's birthday.
Park police promptly ejected the group, with one officer telling them: "You are dancing in here! That's disorderly!" A participant, Brooke Oberwetter, was arrested and held for several hours. Oberwetter later filed suit against the arresting officer.
Today, the U.S. Court of Appeals upheld the ban on dancing in the memorial, according to local blog the DCist. Judge Thomas B. Griffith wrote:
[Dancing in the memorial is] prohibited because it stands out as a type of performance, creating its own center of attention and distracting from the atmosphere of solemn commemoration that the Regulations are designed to preserve.
As the flash mob was being ejected in 2008, a participant looked at the Jefferson Memorial wall and muttered, "Not exactly what's written on the wall."
http://www.washingtonpost.com/blogs/...J15G_blog.html
OK, so that was that. Then a handful of people show up to protest the above (because people will protest damn near anything it appears), and this is what followed: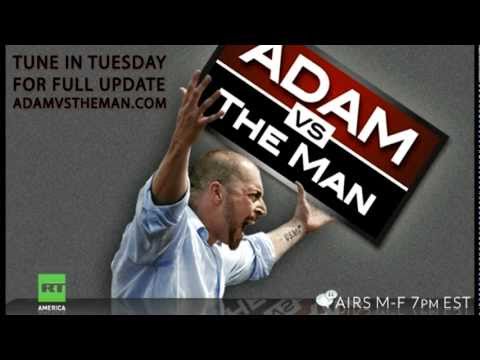 As expected, the police are now being called Nazi's and baby eaters and such. What other tactics should these guys have used knowing full well they were being set up?
More on this story from a clearly biased position:
http://www.washingtonpost.com/lifest...kFH_story.html