Utah SWAT team serves no knock warrant on suspected meth dealer, meth dealer decides to meet entry team with golf club...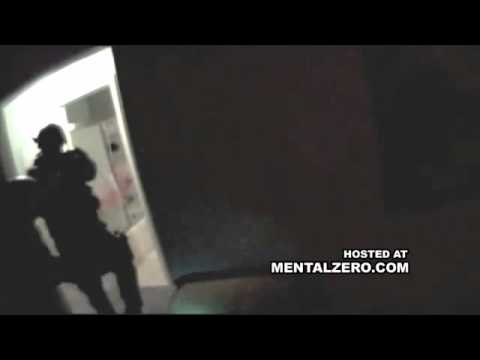 Police video shows how drug raid turned deadly
By Erin Alberty
The Salt Lake Tribune
Shouts break the evening silence.
"Police! Search warrant!"
Officers burst through the door. A man appears across the room. Metal glints from his clasped hands. Shots echo from a police-issue Glock 22. Todd Blair slumps to the floor.
"Five seconds," said Blair's mother, Arlean. "In five seconds, he was dead."
Officers entered Blair's home Sept. 16 during a drug raid when he stepped into the hall, wielding a golf club, police video shows. Ogden police Sgt. Troy Burnett shot Blair, 45, in the head and chest.
The shooting was deemed legally justified.
"They could have handled it a lot better," Arlean Blair countered. "They could have tasered him. They could have done a lot of things other than shoot him."
Investigation reports obtained by The Tribune depict an operation that took some unexpected turns away from protocol before that one explosive moment.
Cont: