Look at this picture: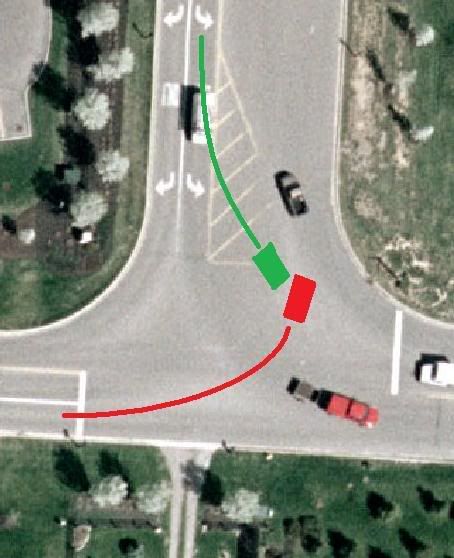 You are called to this accident scene. Cars are still in the final resting positions as shown above.
Driver of the red car states that he stopped at the stop sign, and the pulled out to turn left. He saw the green car approaching but stated he would have had time to complete the turn safely if the green car had not cut across the diagonal painted lines.
Driver of the green car does not know if the red car stopped, but says that the red car is at fault because there is no stop sign for the green car. He didn't know he couldn't drive across the diagonal painted lines.
You just got a new ticket book this morning and you're just itchin' to break her in. Who gets what ticket?