Took a one day combative Pistol Fundamentals course with Mike "Doc" Hewett, who owns
Rsk Tker Consulting
This easily could have been a 2-3 day course, but Doc did a great job of covering a lot of ground and making it a good learning experience for shooters at all levels. Doc comes via trainer for the Federal Air Marshals with additional mil background. See site above if interested.
I would not hesitate to take additional courses with Doc, so if he ever comes your way, or you are looking to bring in a solid instructor for a course, I don't think anyone will be disappointed.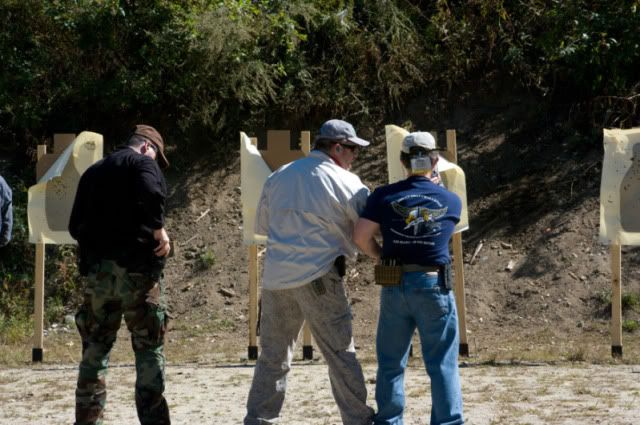 Yours Truly at course with instructor "Doc"