Here's a fun one to start the summer. Now that it's warm and all the ghetto cruisers will want to show their stuff, let's get some pics up of them. Rule is,
YOU
have to have taken the picture on/off duty of it. I'll go first. Taken w/ camera phone.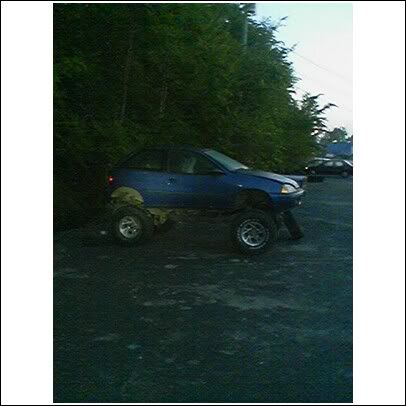 Not as "blingy" as usual, but one of the funniest I've seen yet. Yes, it's a Geo Metro.............