"The New York City Police Training videos look a little different these days.
In a sweeping change to law enforcement protocol, NYC Mayor Bill de Blasio is at the helm of a city government proposal that limits the ability of police officers to put weight on the diaphragm of a suspect,
drawing harsh criticism
from many within the jiu-jitsu community.
Rener Gracie points out that several officers have contacted him from the department expressing their interest in retiring early because the potential prosecution for using certain non-violent control tactics is simply not worth it.
To the trained eye, the police training video appears nothing short of inane and overkill.
It bans positions such as the mount, knee on belly, and side mount
, specifically the use of gravity on a suspect's diaphragm that may potentially inhibit their ability to draw in air. As practitioners of jiu-jitsu know, these are stable pins that serve to control our opponent without inflicting any devastating damage — a sound proposition for a police training protocol. The New York City reform banning this type of positional control is the first of its kind.
Rener stated that part of the intention of his video is to make sure the public knows that this is not ok and it is not to be replicated in other jurisdictions, as the results will undoubtedly be disastrous. The main point of his most recent post, though is a direct call-out to Mayor de Blasio to set up a meeting, as Rener is willing to fly out to New York on his own dime to make it happen based on the importance of the issue at hand.
It is certainly clear that the reform done in New York City is at the hands of untrained and unaware politicians that do not know the inner workings of use-of-force and hand-to-hand combat. We can only hope that sound reasoning wins out and police officers all around the nation can rest assured that they will be well-trained and well-equipped by their departments to defuse aggressive behavior non-violently. It would appear that a law like this stands in its way of happening."
https://www.instagram.com/tv/CCj4K88...=1m6x0zkwyfqch
(First Video)
-----To Mayor De Blasio
You don't know me, but I'm willing to fly out to New York (on my own dime) to help you understand the profound and irreversible consequences of stripping police officers of the most basic non-violent control tactics. Although reform is necessary, if signed into law, this particular section of the bill will take more lives than it saves.
@nycmayor
@billdeblasio
@nypdshea
@nypost
-----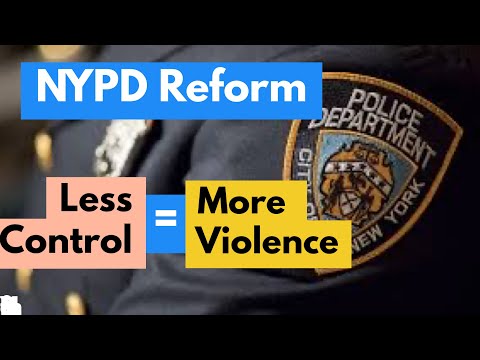 (Second Video)