Hi Everyone. A few guys over at the 10-8 thought you guys would like to see what we are doing. Our Paracord Survival Bracelets are tough, large, and all business. My family custom makes them by hand right here in sunny Florida. They are made with approximately 13' - 20' of 550# military issue paracord. In an emergency situation, you can easily unravel the bracelet and deploy the paracord for use. If you do use your Survival Bracelet, simply send what is left back to us, along with your story, and we will remanufacture it for you, free of charge. Wether you are in the woods, at the range, or running errands around town, you will always have several feet of 550 lb. test paracord with you at all times in a compact and stylish package. They come constructed with either a tough side release buckle, or a marine grade stainless steel shackle. It's your choice. You can wear it on your wrist, or clip it to your pack. If you are looking for a big, bold, piece of gear that is a lot of fun to wear, one of our Survival Bracelets is for you.
*Each product is hand made in America by my family.
*SurvivalStraps are available in 30 different colors, even 2-tone.
*Constructed with military issue 550 parachute cord.
*Color fast, and resist staining and fading.
*Will not mildew or rot with regular use.
*Lightweight, weighing less than 1 ounce.
*Extremely tough and made to last.
We have hooked up with the Wounded Warrior Project. This is an incredible non-profit organization (with an impeccable reputation) that supports our soldiers who are coming home severely wounded. A portion of all proceeds coming from our Survival Straps website is being donated directly to the Wounded Warrior Project. Our goal is to raise money and awareness about our severely wounded soldiers who now need all of our help.
Please check out all of our products. We offer Survival Bracelets, Regular Paracord Bracelets, Anklets, Watch Straps, Dog Collars, Rifle Slings, Belts, Hat Bands, and many lanyards. We will even do custom work if you have something in mind. There is something on our website for every member of the family. All of our products are very unique, and there are 30 different colors to choose from. You can choose a single color, or combine any of them for a 2-tone look. Please visit our website at
www.SurvivalStraps.com
or email me at
[email protected]
for more information.
Please think about us when you are doing your holiday shopping. We have something for every member of the family.
30 Colors Available. Pick any 2 for 2-tone
Survival Bracelet in Black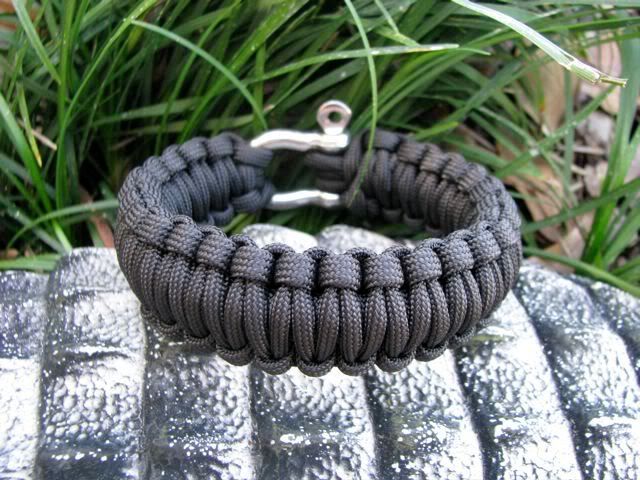 Wide Survival Bracelet in Desert Camo & Black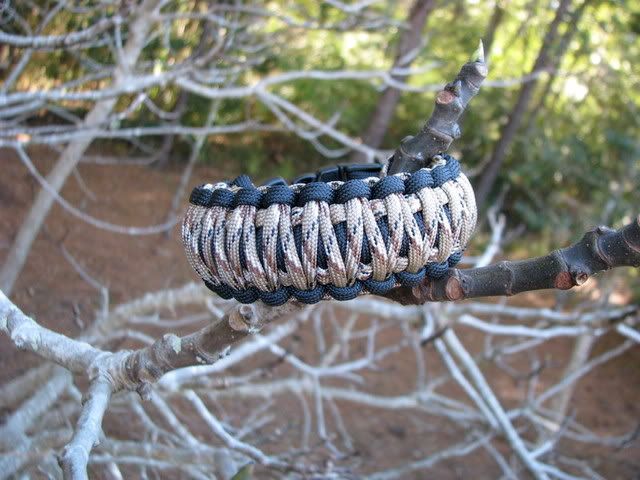 Survival Bracelets in ACU & Foliage, and ACU & Black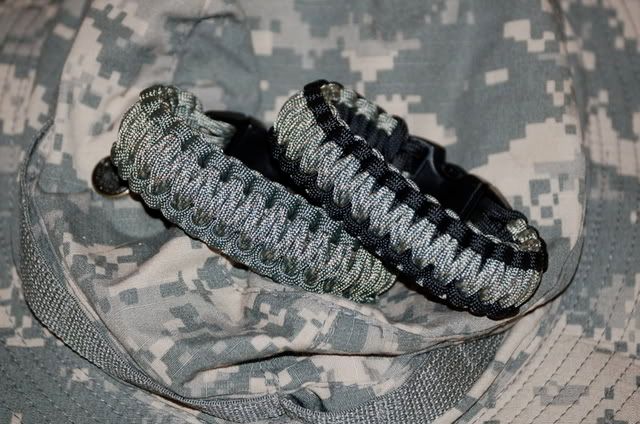 Neck ID Lanyard in Black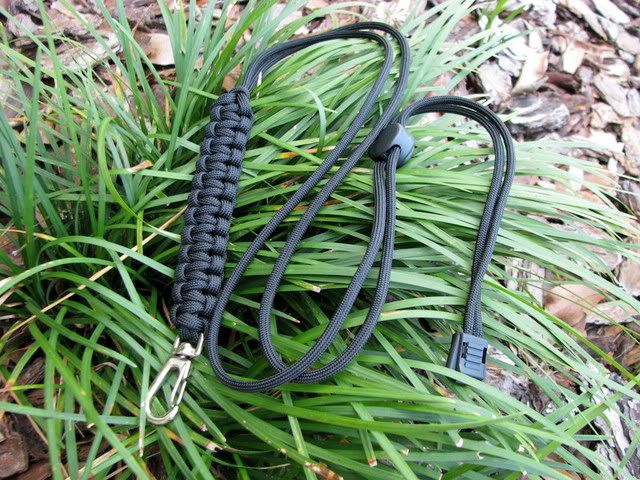 Wide Survival Bracelet in OD Green & Desert Tan
Wide Survival Bracelet in Camo Brown & Black