Ever use a Prowler Sled??!!! Made this short vid today after my pal Jim and I did some Prowler sled pushing... I think he wanted to kill me, but he was too freakin' tired. Jim is ex UMC, has had multiple knee surgeries on both knees, and is no spring chicken, but I have to hold him back from over doing it as he has no quit in him.
Gotta love the 20 - 40 somethings who can't get it together to get the needed exercise...just sayin'
The Prowler is, bar none, one of the best strength, conditioning, GPP tools you can use! The Prowler rules all....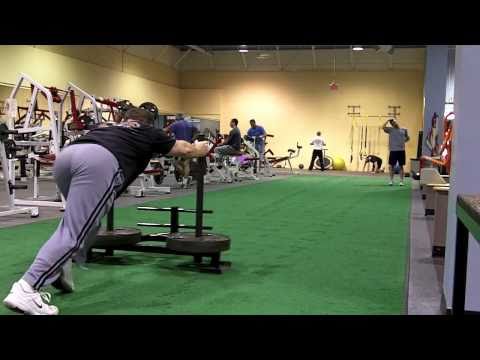 http://www.youtube.com/watch?v=VfrOk1oUv_o