I stopped by my local shop the other day, and was surprised to find out they had just taken in a Norinco bakelite 7.62X39 magazine on trade.
They knew I'd like to see it (as I had hounded the owner about bringing his personal one to the store so I could see his), so they kept it in the back until I came by. I had recently bought a new AK, which has a triangle styled side folder with bakelite furniture for the forend and pistol grip. I had mentioned at the time that a bakelite mag would make the rifle "perfect."
The problem is not finding a bakelite AK mag, but finding one in 7.62x39. The 5.45X39 mags are plentiful, and relatively inexpensive. But the 7.62 mags are pricey, and very rare.
Well, I was looking it over in the store, and it looked very nice. However I wanted to make sure it would "snap in" easily to a rifle, so I grabbed one of their WASRs off the shelf. It would start going in, then get stuck in the magwell. It did snap in finally, but then it wouldn't come out. Geez... Either the mag is out of spec from abuse or the "WASR strikes again!" He pulled out a Norinco AKM from the back (NOT for sale) and had me try it in it. SNAP, right in. Perfect fit.
I was told to go ahead and take it home, and make sure it fits in my AKs before I bought it. So I did!
Here's the mag: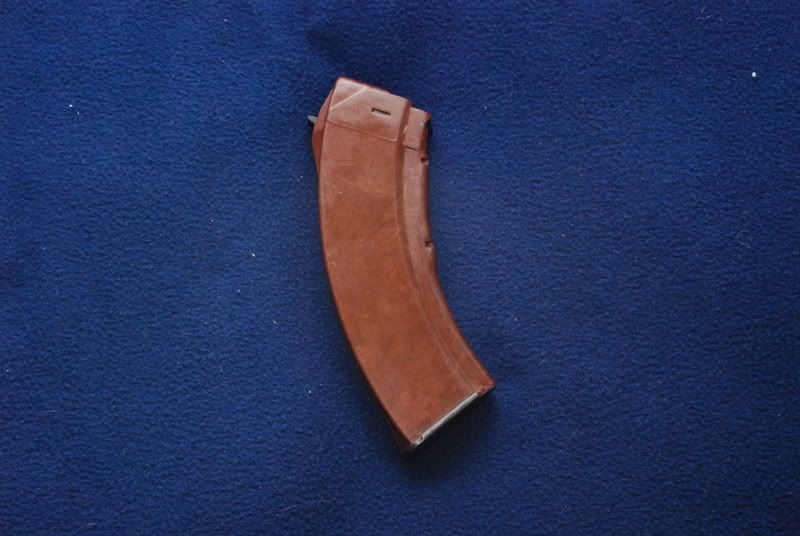 Here are some closeups of the markings near the base: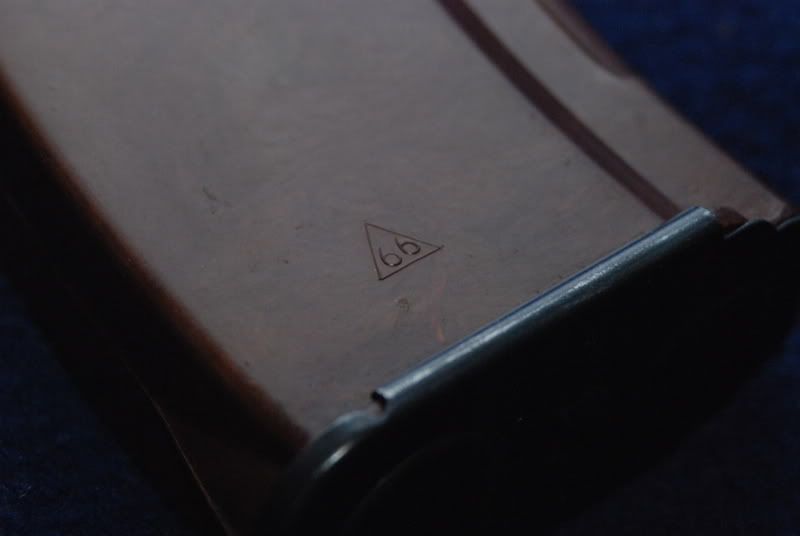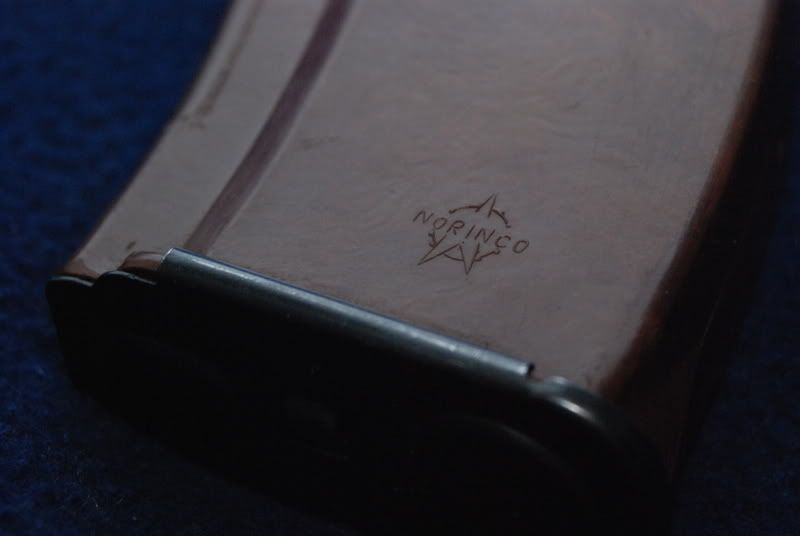 I could not wait to get home, open up the safe, and slap in that beautiful bakelite mag into the bottom of my side folder. Unfortunately, I realized the colors might not be spot-on as I slapped it home. I went ahead and took some pictures, to see if the difference was really that bad, or if it was just the light.
Here's the rifle with new mag inserted: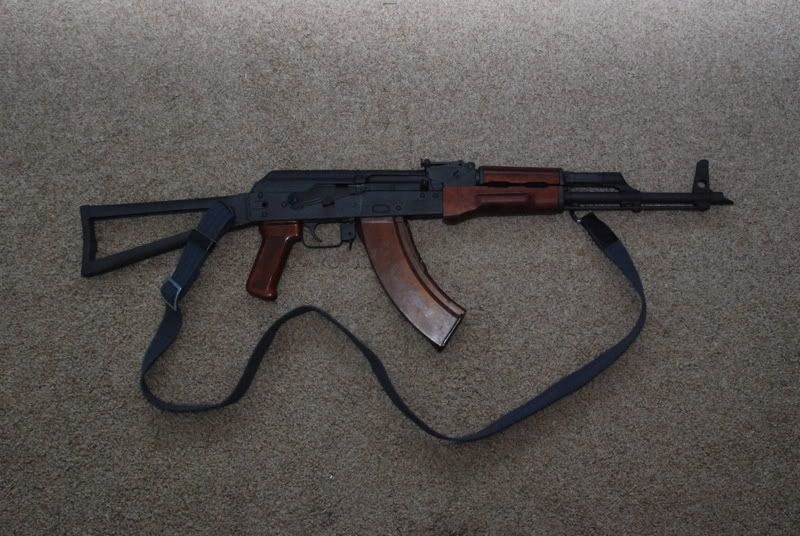 And a closeup of just the bakelite furniture: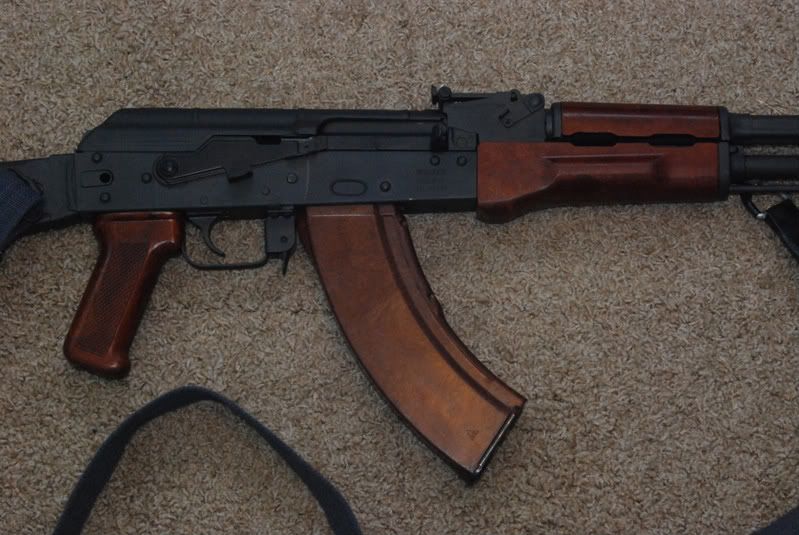 The colors look pretty good in the pics, but in person the mag looks more brown.
I did some looking on the web, and found the Russian bakelites come in either "brown", or "red" bakelite. I think the red Russian mag would be the best match, so I did a quick search to see if I could find one for sale. Unfortunately there was only one I could find, and they were asking $300. Yes, that's right, $300 DOLLARS. Unreal...
I think I might keep this mag to use in my original Norinco with wood furniture, and keep looking for a red Russian for my sidefolder.