I've always loved Glocks.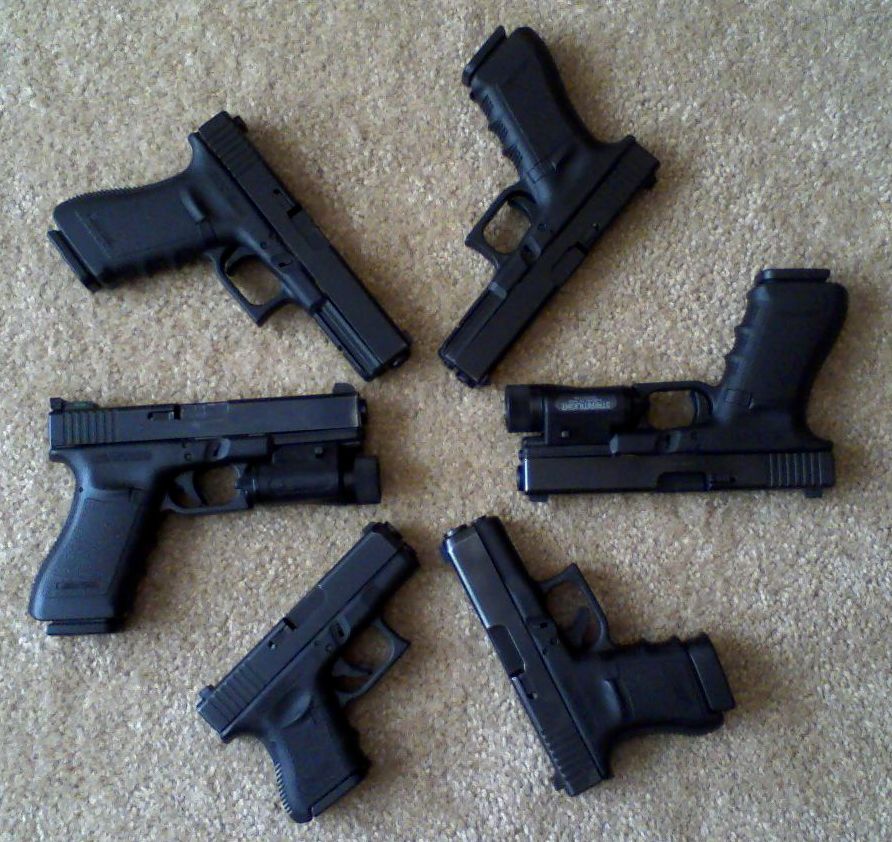 I believe the Glock 17 is a fantastic firearm. In its stock configuration, it is excellent.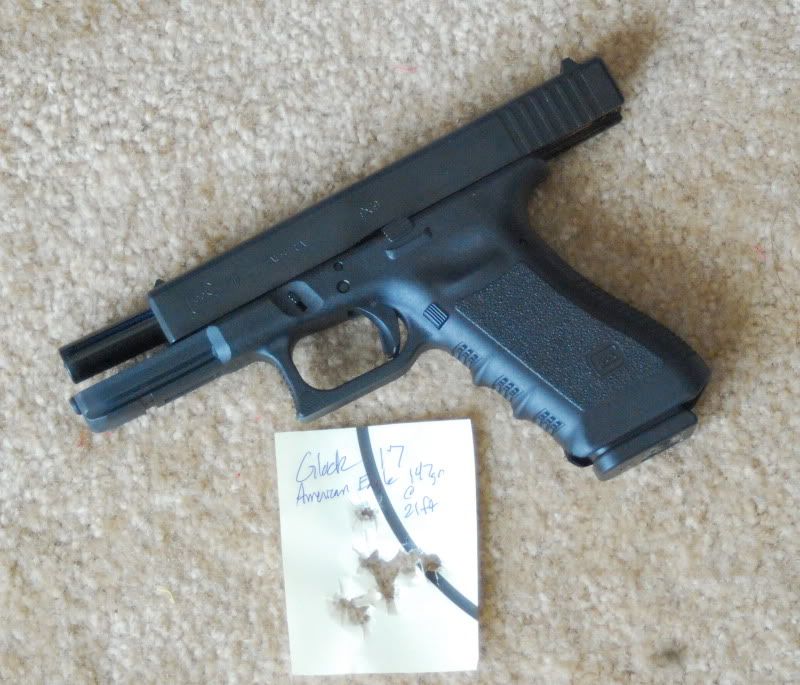 However, I think with a few upgrades it could be even better!
First off, a suppressor would reduce recoil and would offer extreme suppression with 147gr subsonic ammunition. Plus, it would keep my neighbors happy not to hear me shooting at all hours.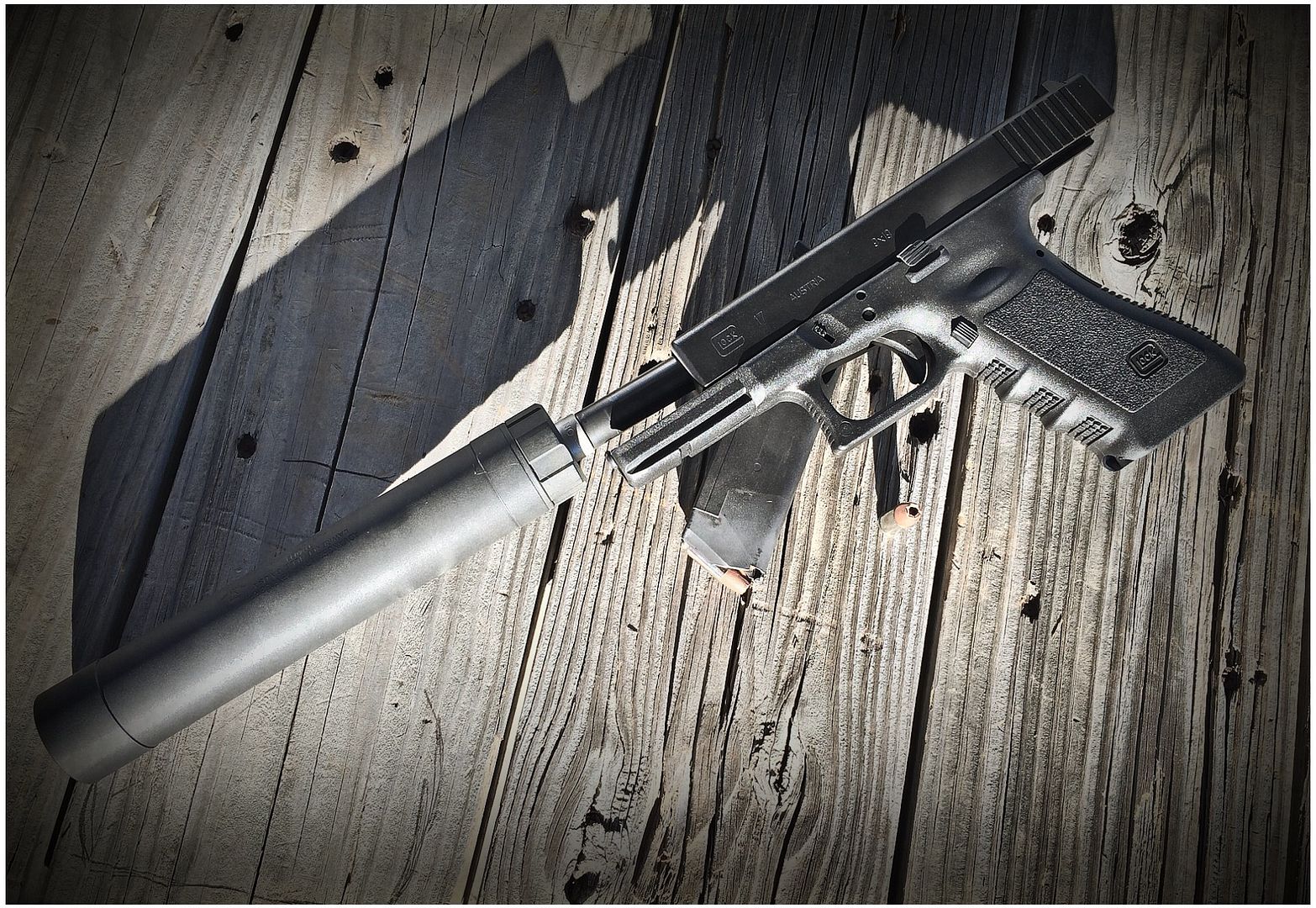 Second, a vertical foregrip (preferably a K grip ala the MP5 K) would allow the support hand to give even more support than just a traditional two-handed grip.
Third, while the standard 17rd magazine is no slouch, a 33rd magazine can offer just a little bit MORE fun, so let's throw in one (or a few!) of those.
Fourth, a red dot sight would increase the accuracy at distances where the sights cover up the target requiring a hold-over, and even when the front blade is thicker than the target width. In addition, it delivers blazing fast speed up close.
Fifth, a stock can really take a handgun to the next level. It stabilizes the pistol, allowing phenomenal accuracy out of the little squirt.
I have always wanted to SBR a Glock, so in October I E-filed a Form 1 and went shopping!
I looked into various stocks for the Glock, but settled on a chassis kit made in Israel by CAA. The RONI G2 chassis has two push pins (and two captive screws that are not required, but locks everything up a little tighter) that hold the clamshell together around a stock Glock 17/19/22/23/31/32. The aluminum muzzle piece can be removed to allow a suppressor up to 35.5mm diameter. The stock is length adjustable. The top rail is long enough for flip sights and an optic. A manual safety is incorporated that covers the trigger. It is extremely lightweight, made primarily of the same polymers as a Glock frame.
I have a Tactical Solutions TSG-22 kit that replaces the slide, converting the 9mm Glock 17 into a .22lr! Here's what it looks like with the TSG-22 installed with a .22 suppressor (AAC Pilot).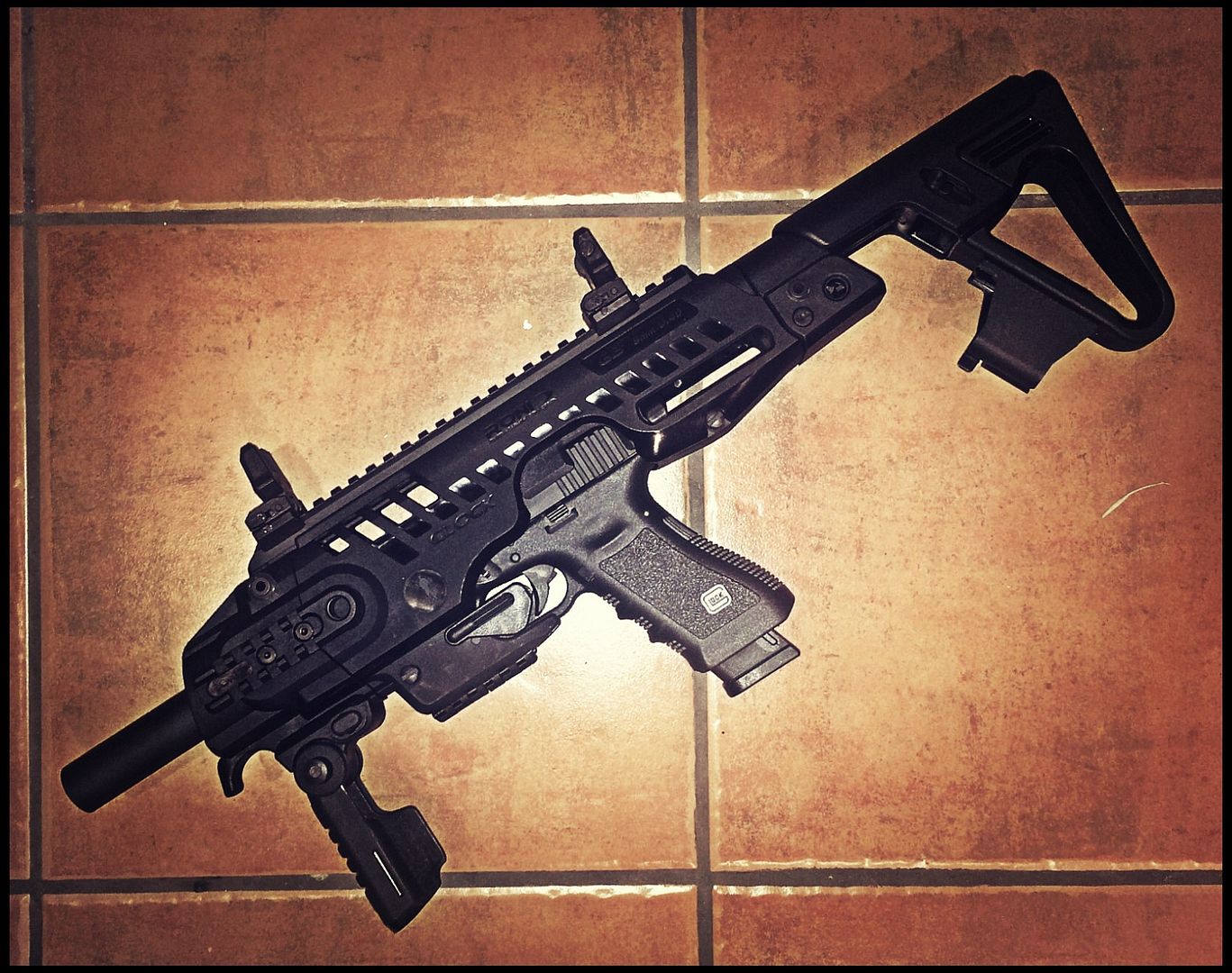 I got to the range today, and had a blast shooting at 15, 25, and 45 feet. It was fast, accurate, and didn't take away from the reliability of the Glock one bit!