Some of you saw this little beauty in some of our photos from the Bushnell Writers Event in September. Now I can let a little more out about it: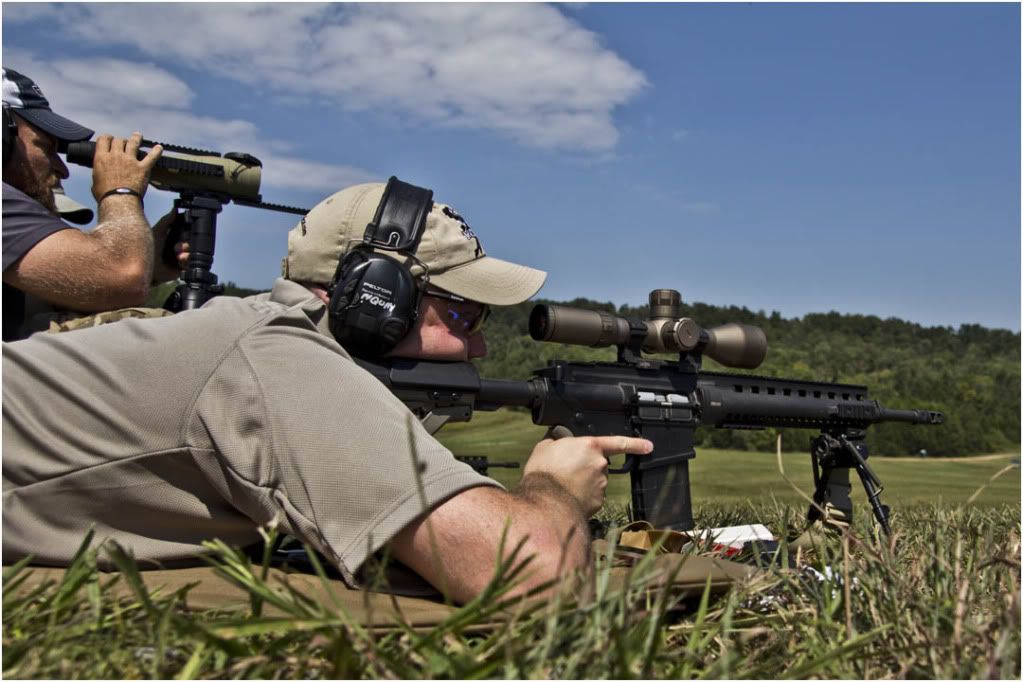 I give you the Bushnell Elite Tactical 8-40x60mm Spotting Scope with H32 reticle.
This was designed from the ground up as a tactical spotting scope. It's not a bird watcher or game spotter. It's designed specifically to assist skilled professionals in putting lead on target.
Quick features are, turn down eye cup, H32 reticle, optional picatinny rails for laser designators or clip on NODS as well as a 1/4-20 threaded insert for tripod mounting.
Read the details here!!