Hey guys,
Just wanted to show off my new "I love me" present that I picked up since I passed my test for E-7!
Had been wanting one of these for a while, and the timing just seemed right.
The M14 is a relativley heavy gun already, so I didnt want too much additional weight on there from larger, magnified optics. I picked up this Pride Fowler mini red-dot, and stuck it in a Larue LT624 quick disconnect mount that surrounds it in an aluminum "hood" like a mini-Eotech. This setup weighs in at
3 ounces!
.
Very quick up-close, and easy to make hits out to 100 or so. Any need to stretch it farther, and I can flip the lever and switch to irons.
I added a Sadlak recoil spring guide (just for smoother cycling, the factory one worked fine).
I am still trying to figure out what sling to get....
Here she is...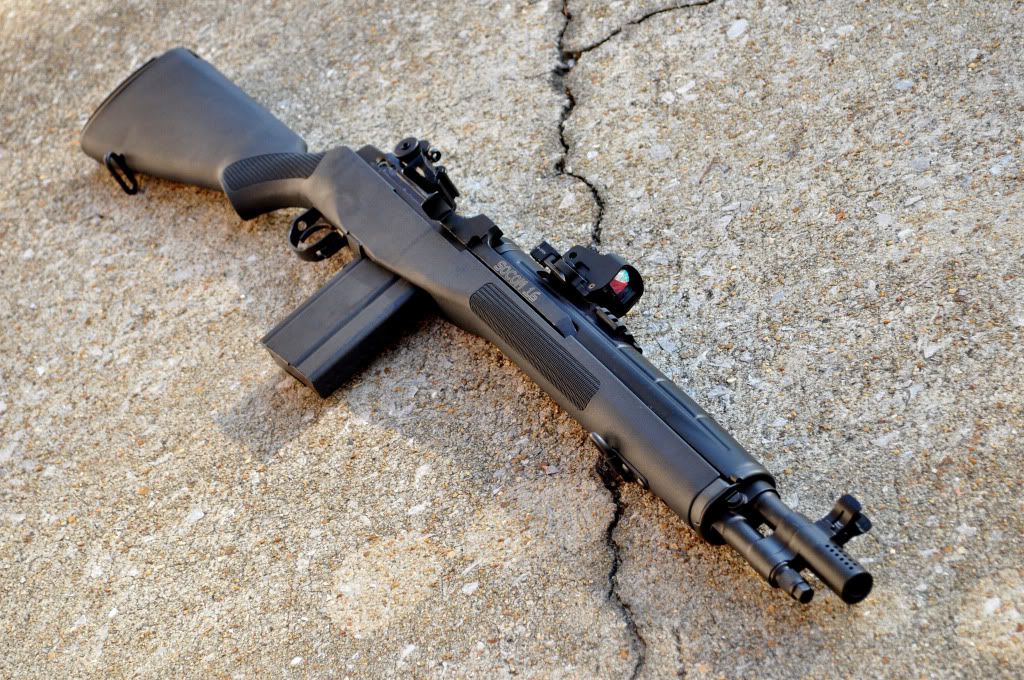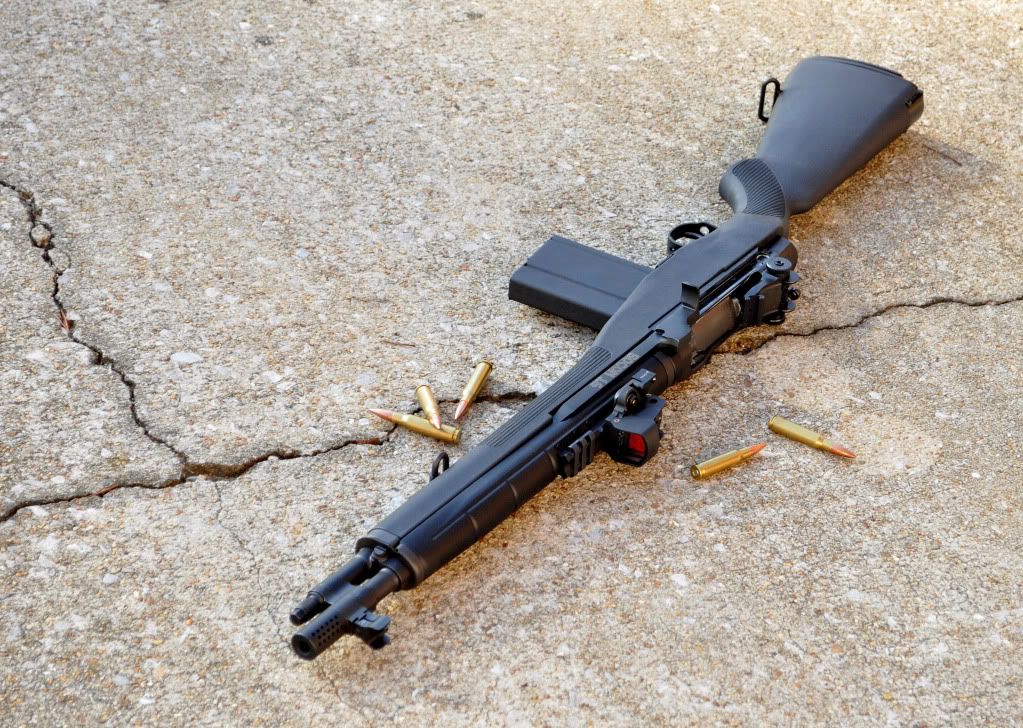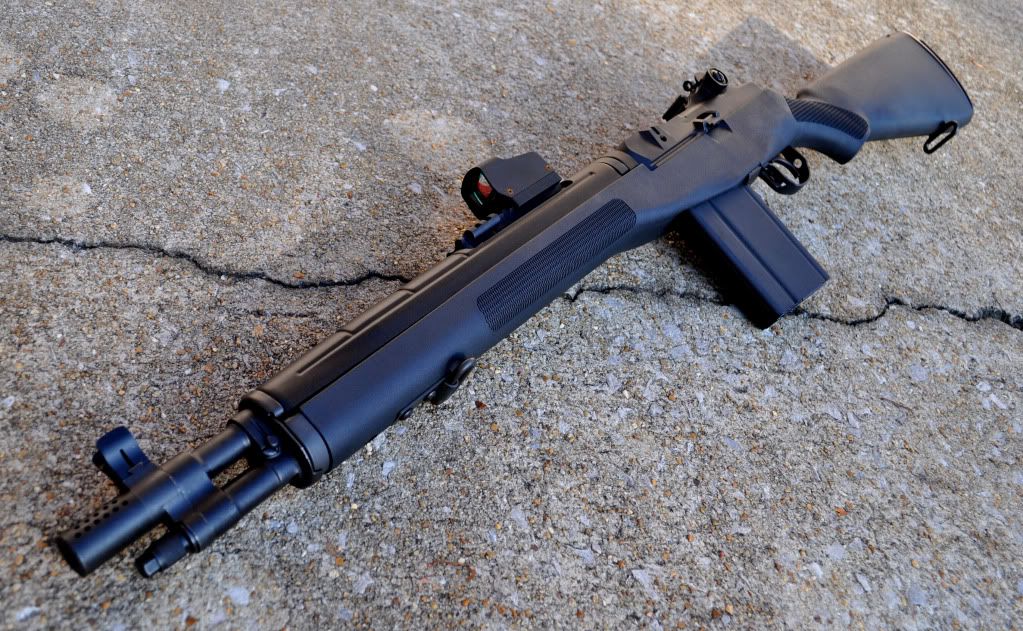 --Tim