.
So, I finally got out to the range to test out my new SW Bodyguard .380.
What a great gun. It is extremely accurate for a pocket gun which is made possible by having real iron sights. The trigger is not too bad and the laser was spot on at 21' feet from the factory. I figure that it would shoot great at 25' feet also. This is fine for this gun's purposes and limitations. The gun is well made and durable. The gun has a bit of recoil but nothing anyone can't handle and not bad for a .380.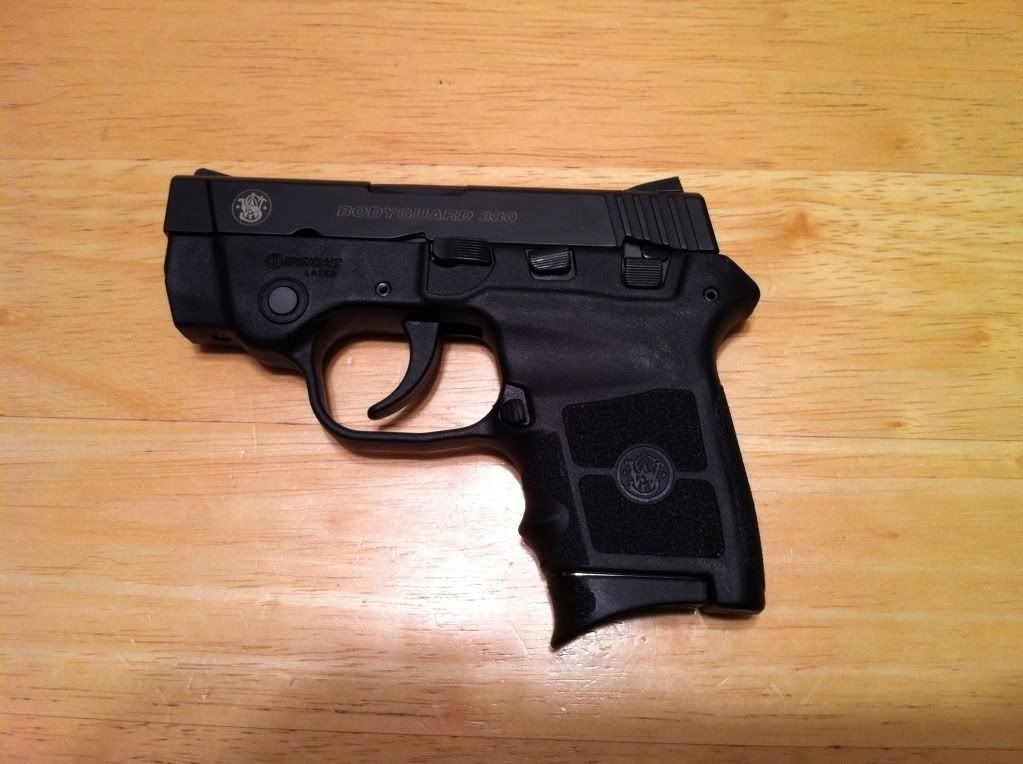 I shot 3 types of ammo through it, Remington, Winchester PDX1 (personal defense) and Herter's steel-cased ammo. Between my friend and I we fired over 107 rounds. I had no malfunctions with the good ammo (Remington and Winchester), however I had 8 failures to fire with the cheap Herter's. I suspect it cheap Herter's ammo and not the gun that caused the malfunction. Because the SW Bodyguard's hammer hits the firing pin every time you squeeze the trigger (a great feature), I simply squeezed the trigger again and the round fired. So for 8 of the Herter's rounds I needed to pull the trigger twice to make them fire.
21' feet, 7 shots using the laser.
21' feet, 6 shots with one hand.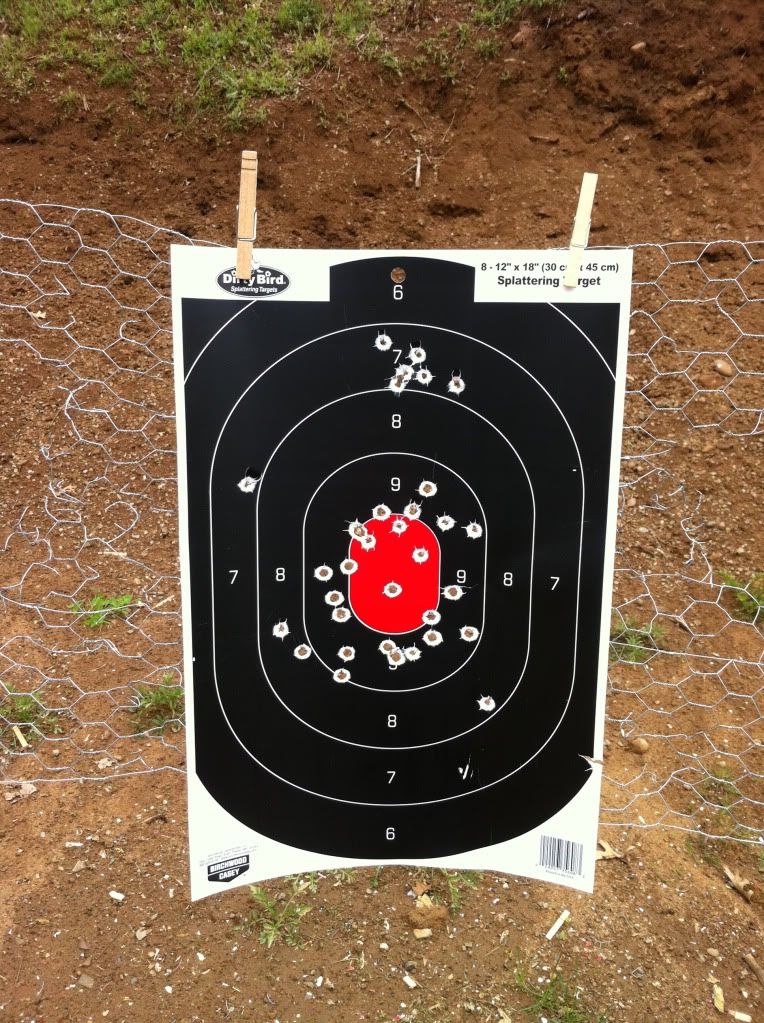 21' feet, multiple magazines, my friend and I shooting.
I had some problems with the gun and had to send it to SW before I ever shot it. Their customer service is excellent. They emailed me a return label and when the gun came back 3 weeks later it had 2 new spare magazines with it.
I've carried this gun in my front and back pocket and love it. I also like the safety and the fact that I the slide locks back without a magazine installed.
Overall Score:
A
I would give it an "A+", but because of the initial problems I cannot. I would highly recommend this gun to anyone out there as a carry gun.
I used to carry a Springfield 1911 Champion .45, but now carry this gun because I do not need a holster for it. I just throw it in my pocket and away I go, meaning I will carry more often then I ever have. (I did order a Galco pocket holster for it though, so it prints less.). I could not be happier with this gun and it is now one of my favorites and is my primary carry gun.
On a side note, my friend who shot with me and said he was fine with his SW Bodyguard .38, he now says his next gun will be the SW Bodyguard .380.
If you are looking for a pocket sized CCW, look no farther then the SW Bodyguard .380, this is the gun for you.
.