I have been shopping for a sling for my Sig 556 Patrolman's rifle. It has some integral sling point attachments, but I wasn't sure if I wanted to use them. In addition, with a folding stock, I didn't want to connect the sling to the toe of the stock as it would not work properly when folded. All this to say, I had to finally abandon my trusty Spec-Ops Mamba that I use on all my AR-15 rifles, and was forced to find something new!
Knowing a bit more now than I did when I started using the Mamba, I set out for a functional two-point sling that would not run a strap down the side of the rifle. In addition, even though I do not have a weapon light for the rifle right now, I plan to add one in the future (same with optic, but the optic doesn't really come in to the equation when picking out a sling setup). I figure I will put the light on the left side of the forearm, to be activated with my left thumb. If I used the HK style sling attachment point that comes on the front gas block of the rifle, this would [potentially] block the light.
I decided on a rail-mounted side sling swivel attached to the rear portion of the rail, which puts the sling behind my left hand, and away from where a weapon light will eventually go.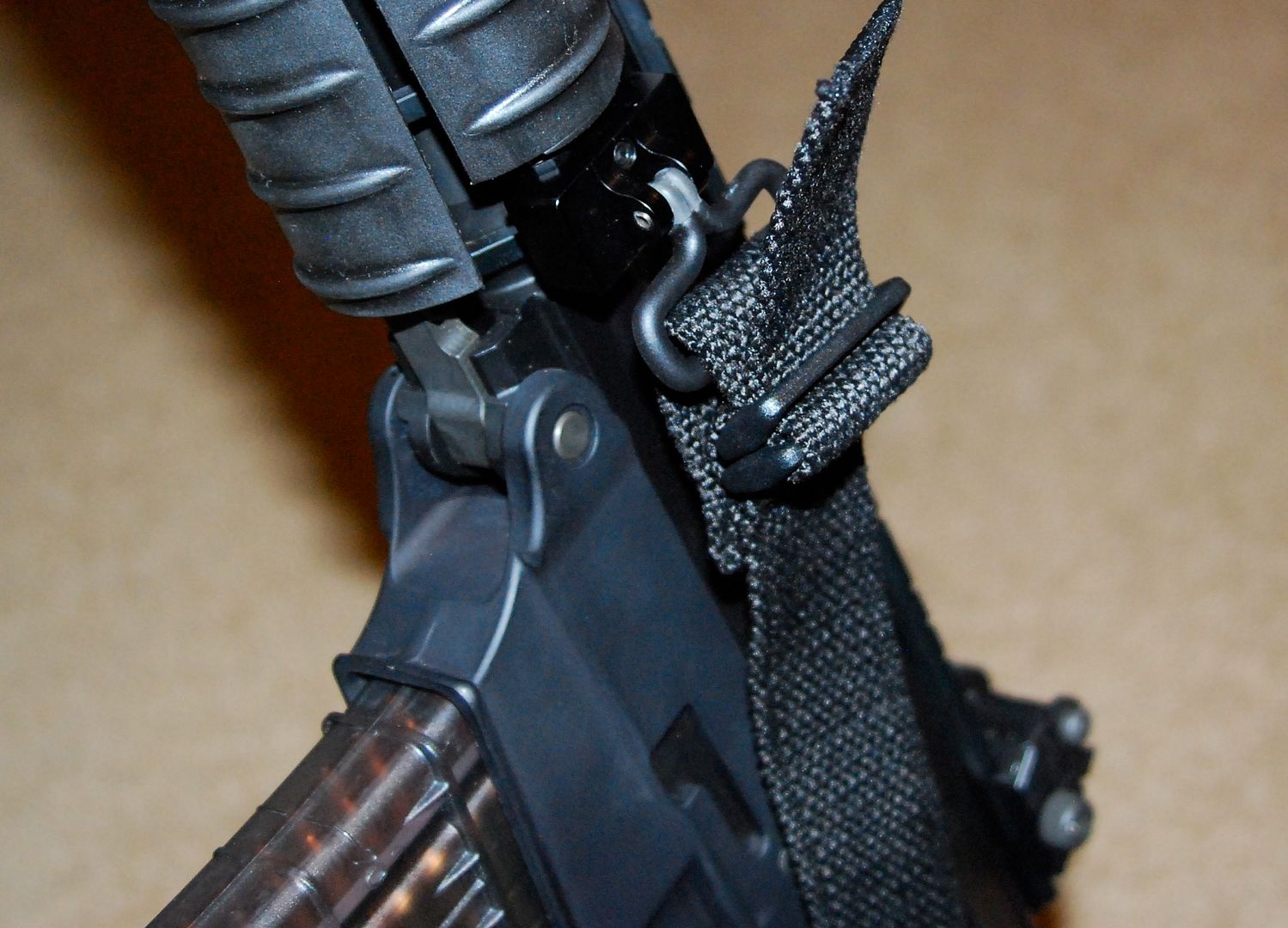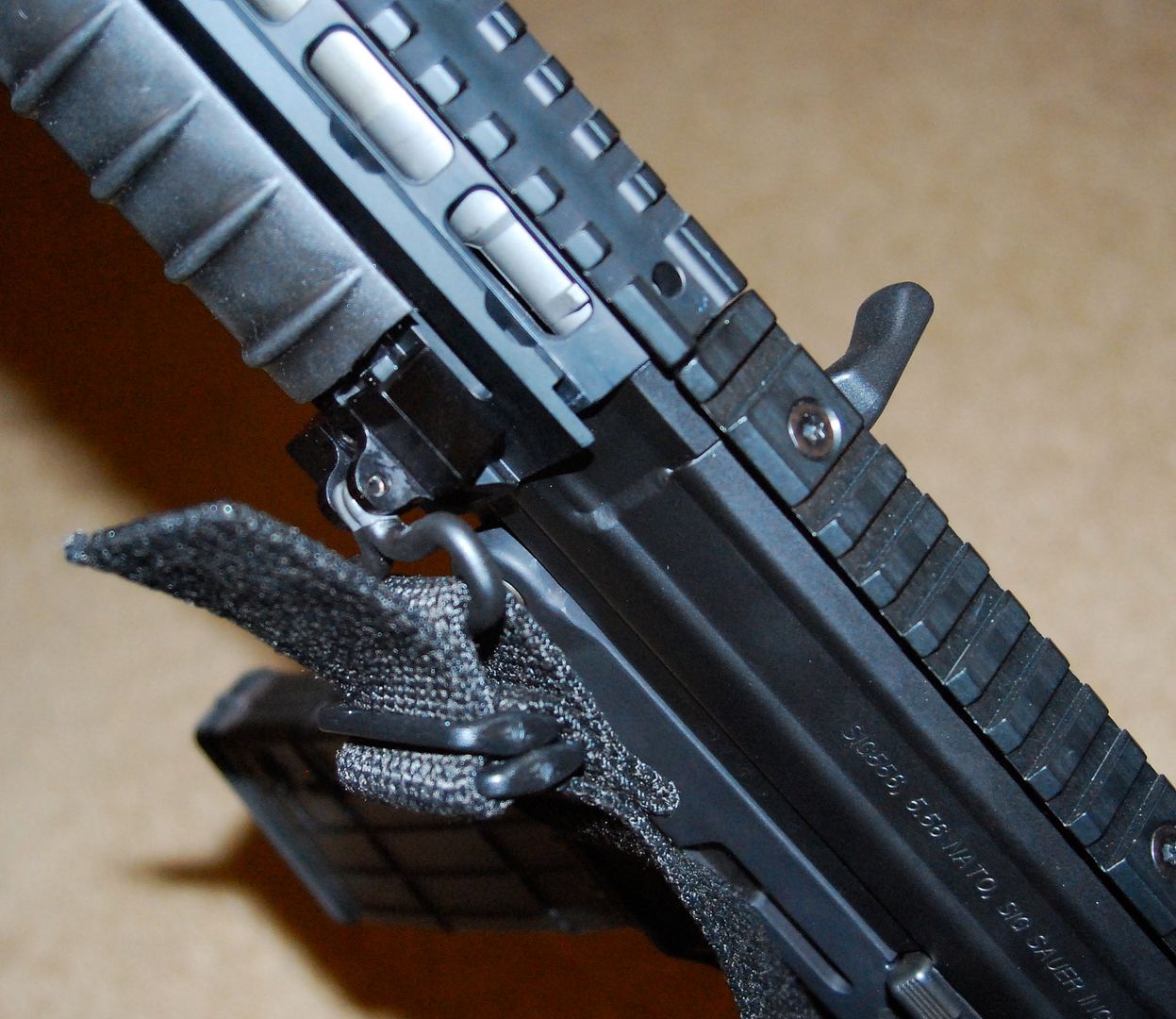 For the rear, I decided to use the HK style attachment point integral to the rifle, and picked up an HK hook-style sling attachment.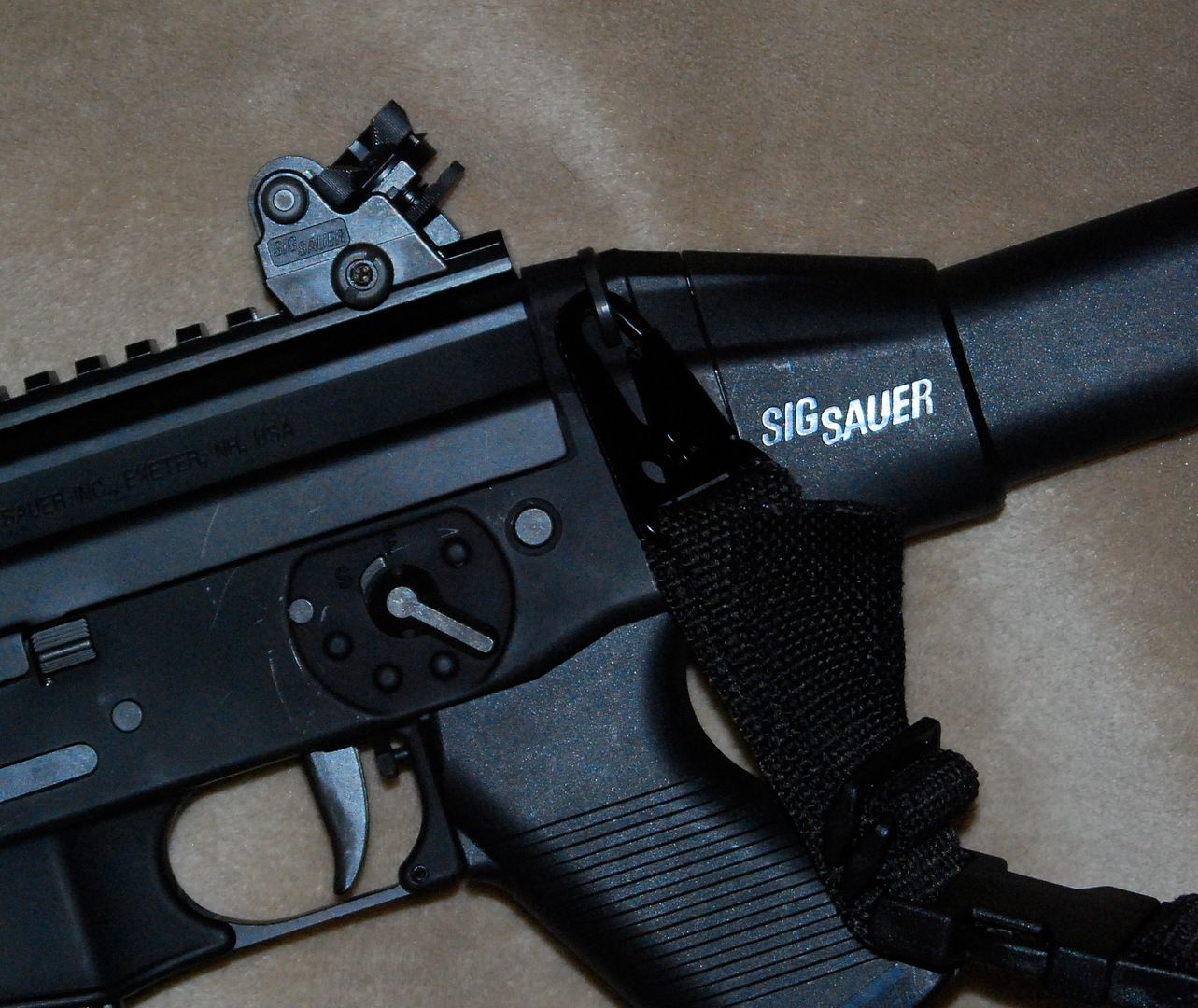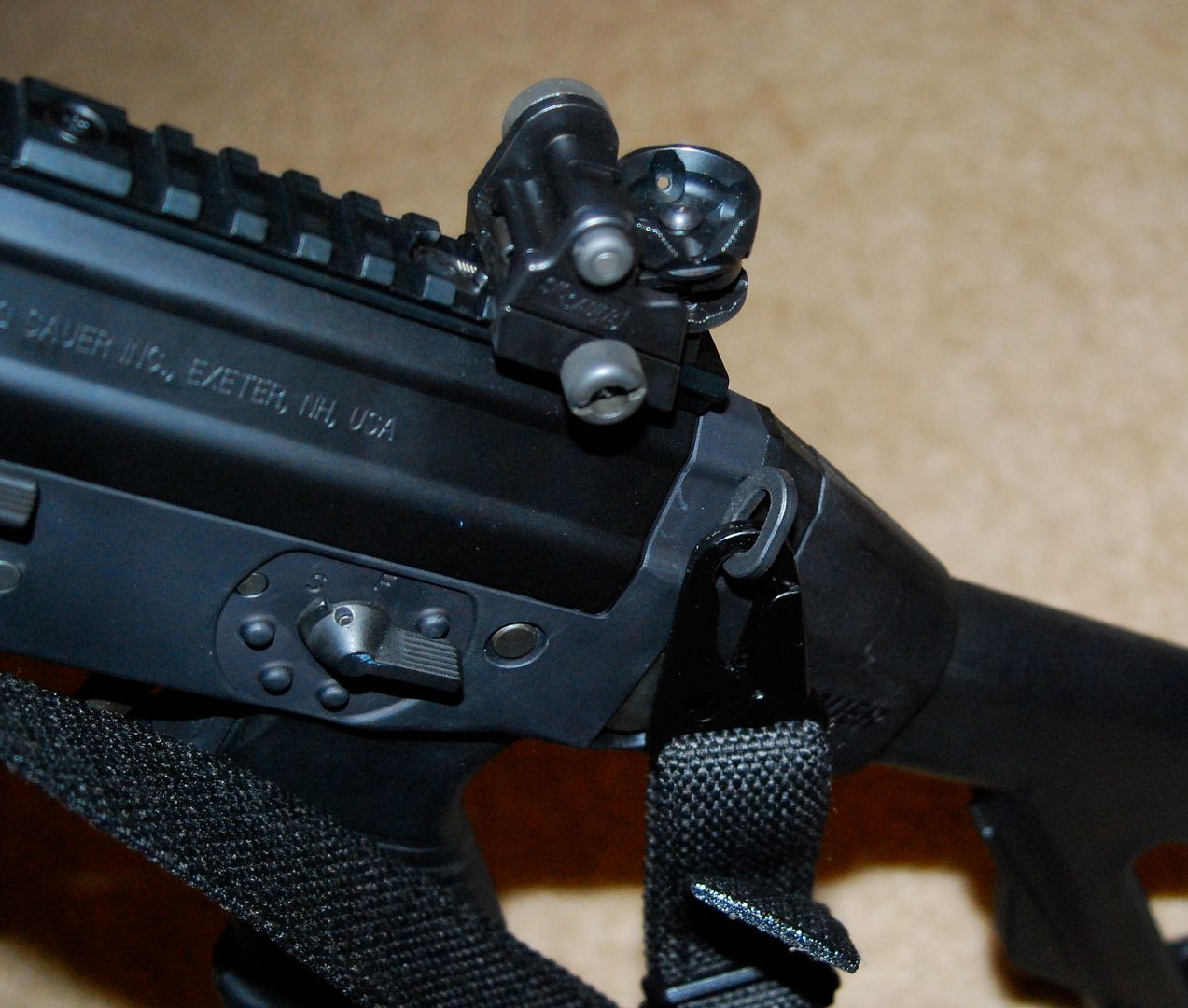 I like the setup, and it wears very nicely. I was a bit surprised that Blue Force Gear used cotton instead of nylon webbing for the straps. I adjusted the sling up a little tighter than it came in the box, so in its "tightened up" position the rifle sits up higher on my chest. With the adjustment opened up, the sling is perfect for retention while providing plenty of length for movements.
I am slotted for a 5-day rifle school later this month, and this is the sling/rifle I plan to run. I can't wait!