So, I take it since you clicked on this link/thread that you are interested in the 1911 platform, and are possibly in the decision process for buying one.
You could fill volumes with what I don't know about the 1911, but I do have some personal experience with them, and figured I could share what I DO know. Hopefully it will help you make your next purchase decision (or at least entertain you with some information for the next few minutes!)
Government model of 1911
For the history of the platform, there are many sources available on the web.
For starters, you could go to the
Wikipedia 1911 page
for some background info.
Simply put, there are two "Gov't" models: 1911 and 1911A1. Pictured below are the two models for comparison:
The original 1911 was improved in 1924 to include a larger ejection port, ergonomic enhancements such as the thumb/finger indent on the frame near the trigger and swelled mainspring housing, and a slightly larger beaver tail on the grip safety.
There are very few original 1911 pistols that can be found at reasonable prices, so unless you are specifically looking for an historic piece, disregard the 1911. There are
reproduction model
available from Colt if you have a strong need for an "original."
Modern Commercial Options
Of the multitude of 1911 manufacturers available on the commercial market, there are still basically three choices a consumer has to make. There are the
entry-level
1911 pistols, which are basically variations of the 1911A1. The second option is for a
factory semi-custom
, which are 1911 pistols that come straight from the factory with upgraded parts and but are interchangeable with USGI parts. The third option is a
hybrid
pistol, which basically resembles the ergonomics of the 1911, but does not use USGI parts (varying degrees of differentiation). The fourth option is a
custom-built
pistol.
ENTRY-LEVEL
The market is flooded with options in the $350-600 range, most of which are 1911A1 knock-offs that are built to varying degrees of quality. The most common include the Colt 1991A1, Springfield Mil-Spec, High Standard, Rock Island Armory, and the once available Norinco and 1927 Sistema.
Basic features of the pistol will vary by manufacturer, but the Springfield Mil-Spec should show what is expected on an entry-level 1911.
My
5" Springfield 1911 Mil-Spec
comes with standard 1911A1 parts.
Hammer: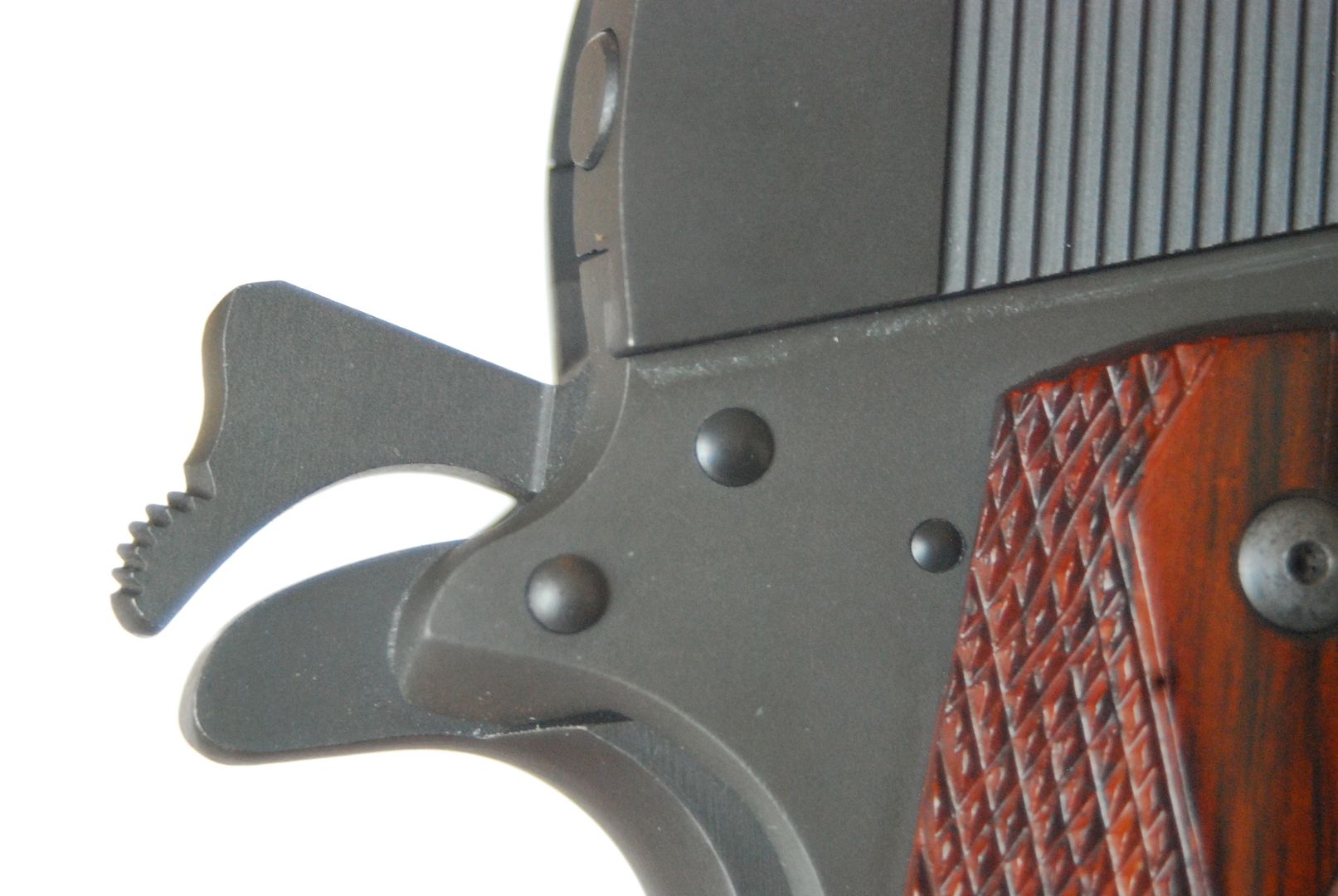 Thumb safety and grip safety: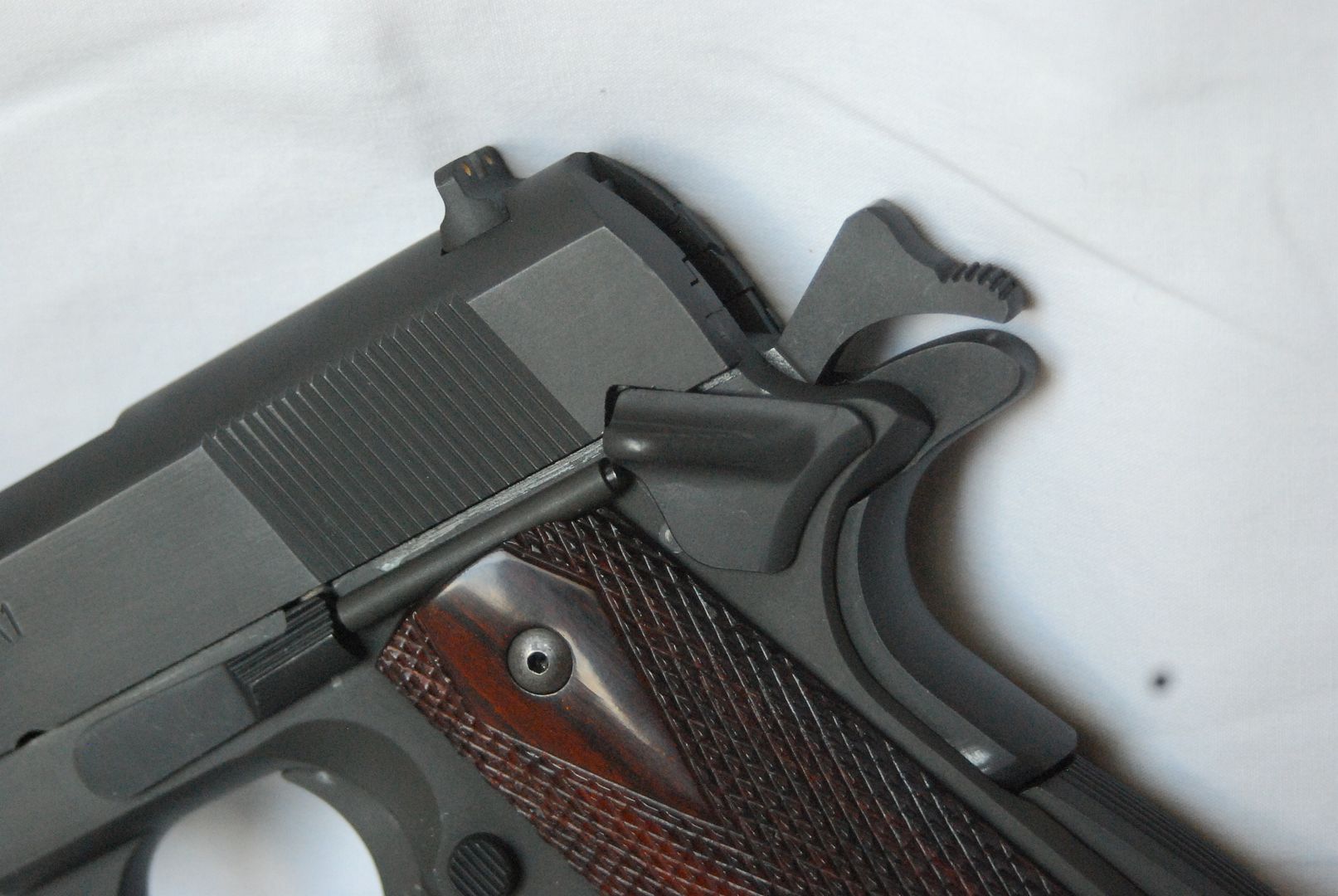 Swelled mainspring housing: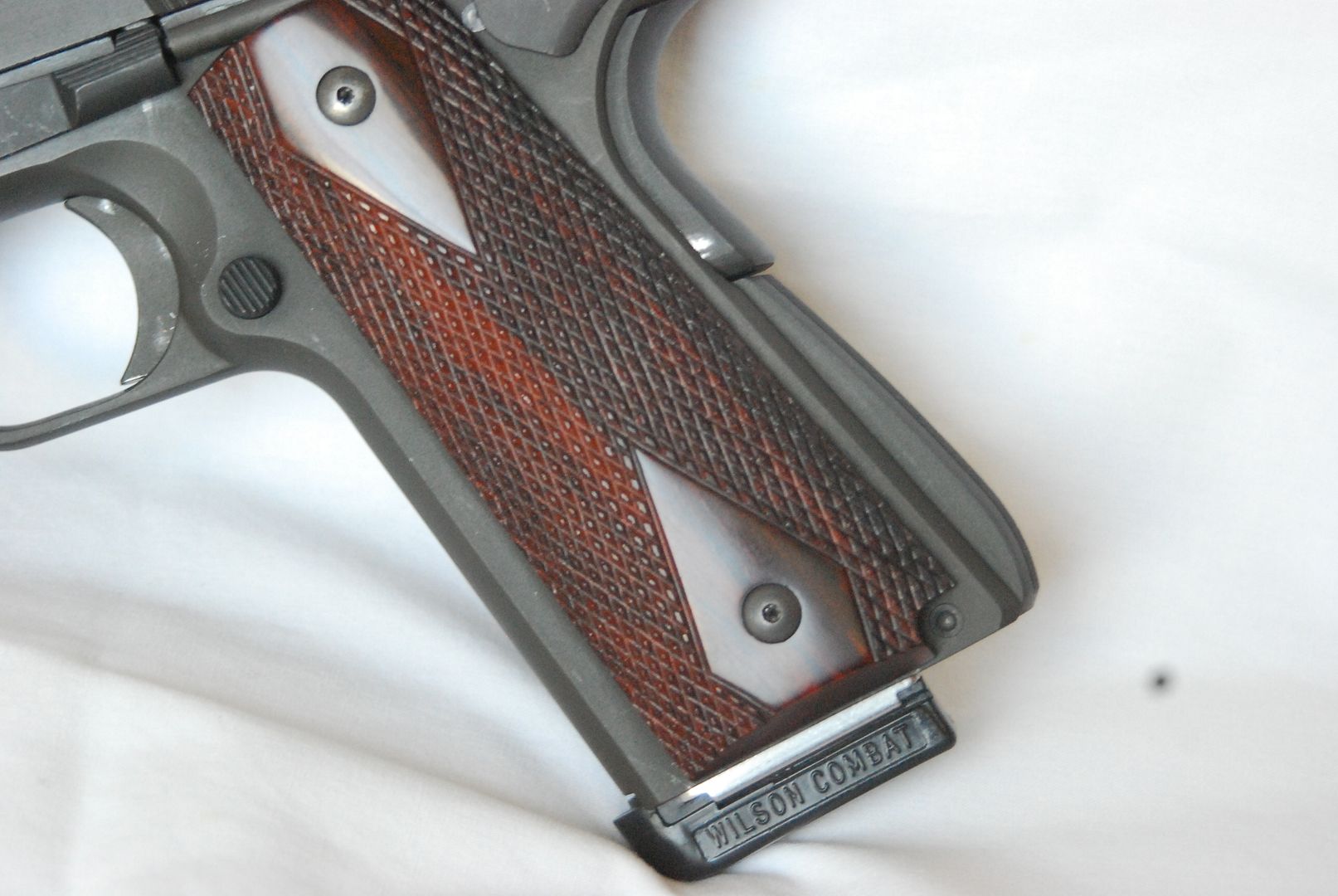 Short trigger: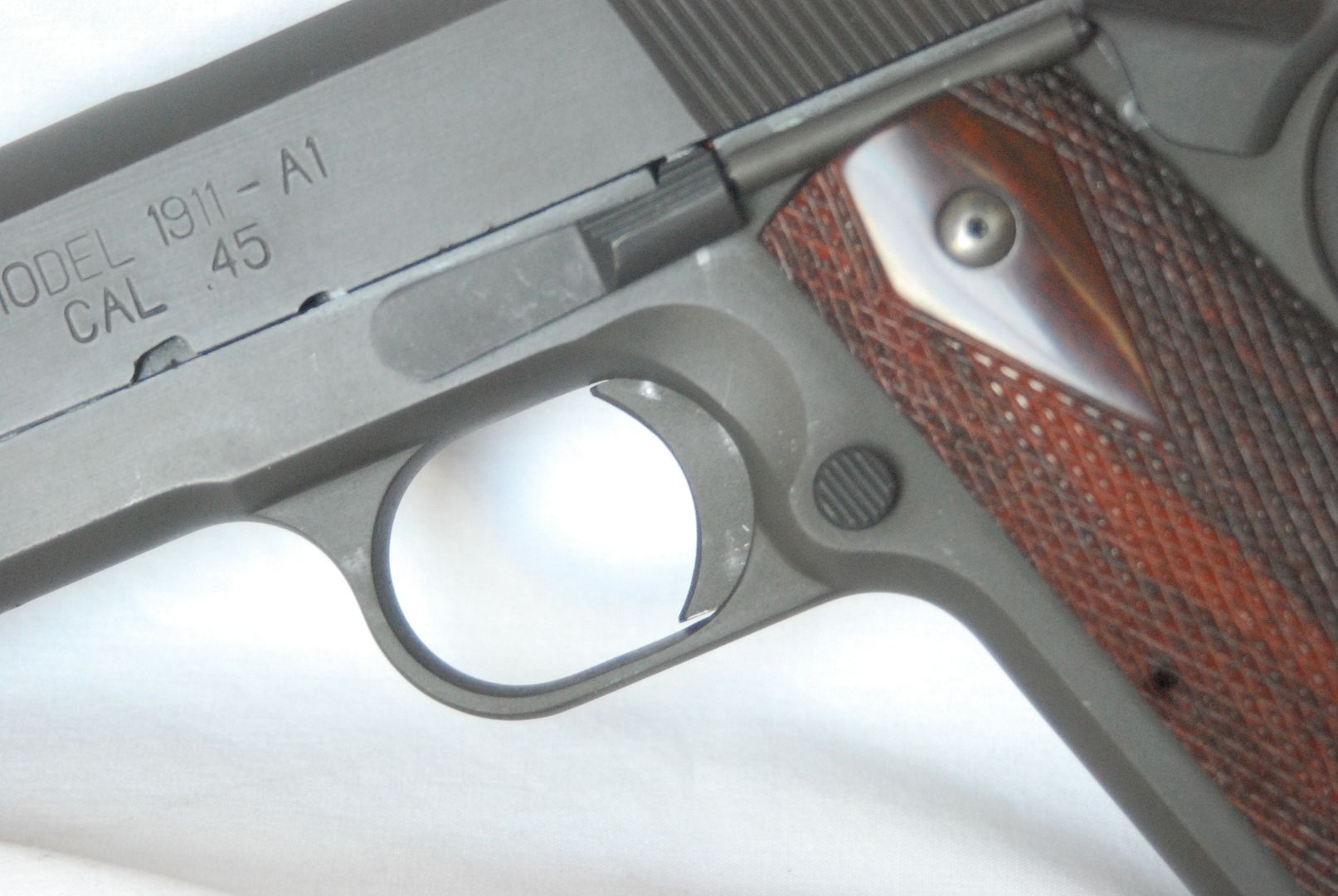 Unless you are just wanting an exact replica of the 1911A1, a new commercial model should come with a lowered and flared ejection port, which is the number one modification that the pistol needs to enhance its reliability.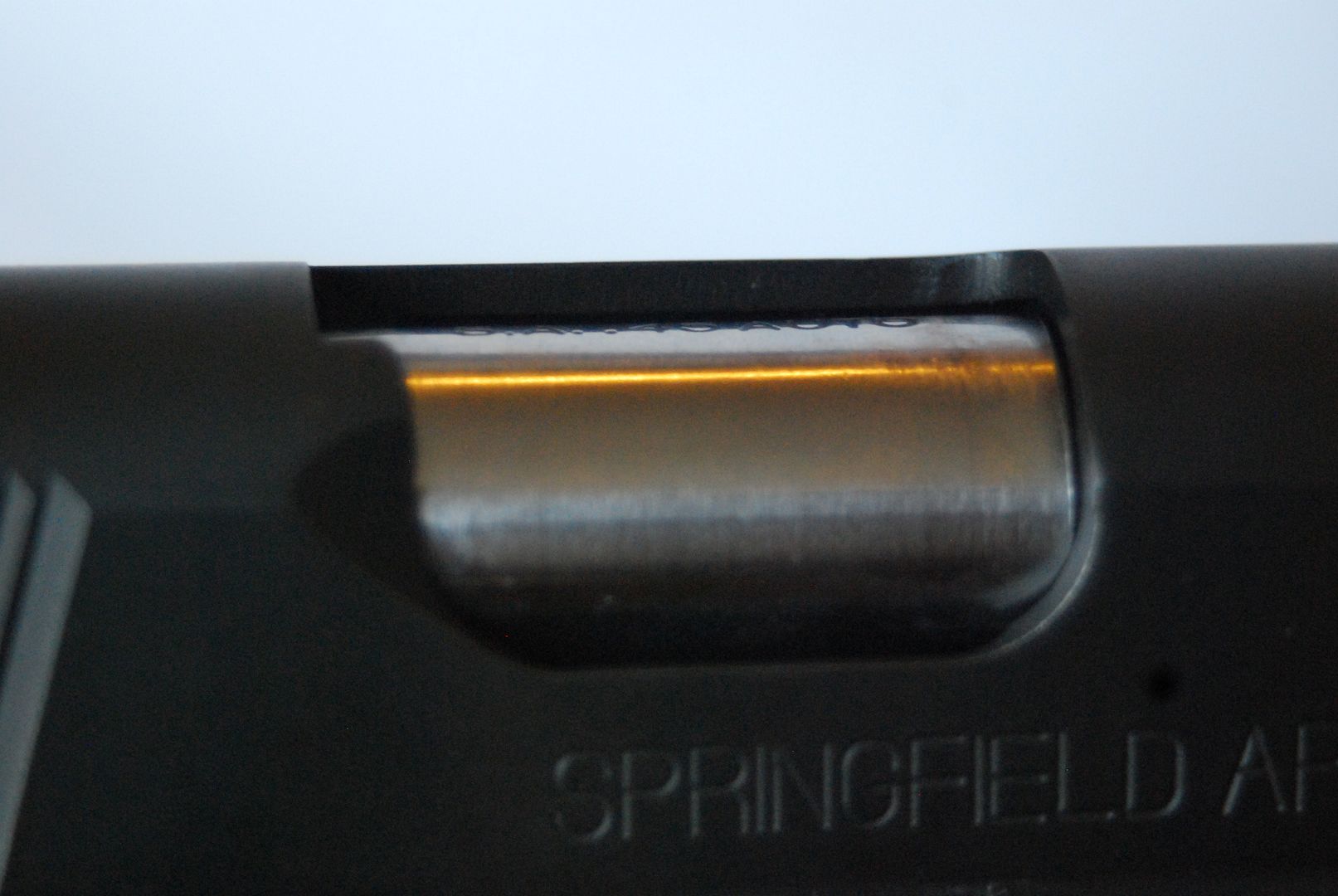 The market is full of variations, with some offering very few features and others coming standard with quite a number that are typically reserved for custom builds.
FACTORY SEMI-CUSTOM
Above the entry-level, there is the feature-rich, high-end factory built guns. These would include those pistols made by Colt, Springfield, and others that are built to exceptional quality standards and full of high-end features, but are factory built and widely available. These share more in common with the entry-level than the other two categories, in that they are basically 1911A1 knock-offs made out of high-end parts.
Examples of these would include the following:
Springfield Trophy Match: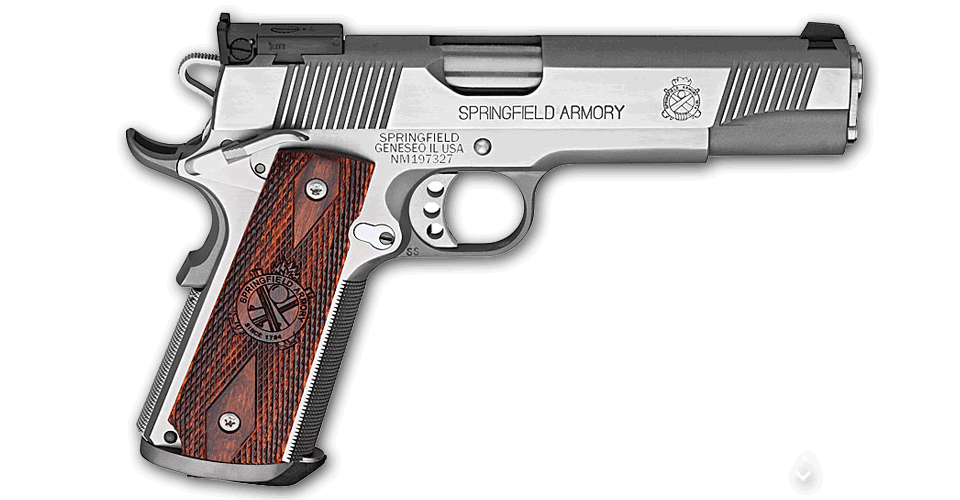 Kimber Gold Match: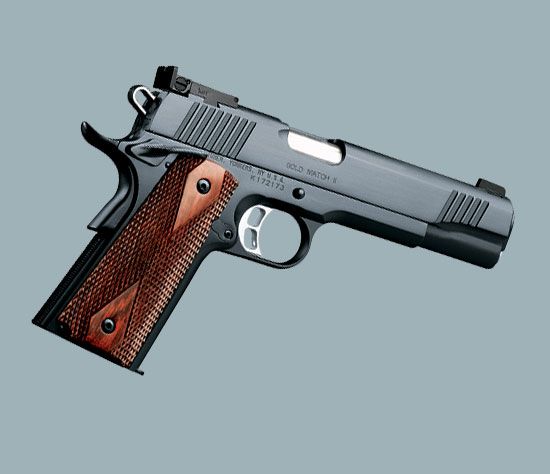 Some of these factory semi-customs actually start to diverge so much from the original USGI parts, that they could be described somewhat as a hybrid. I tried to pick some examples that still used the barrel bushing, but some incorporated a full-length guide rod.