When I left the police department for law school a little over a year ago, I got myself a nice 1911 to commemorate the event.
I found a very nice Les Baer Thunder Ranch Special: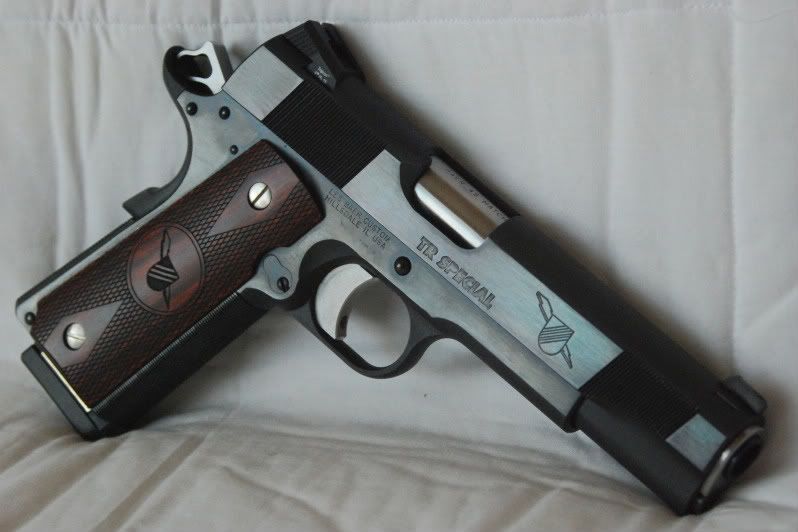 I recently had the chance to run a little more than 500rds through it, which broke it in quite nicely.
At the end of last month, I was deputized as a reservist in Harris County. The good news is that I can now carry at school (in Texas, CHL holders cannot carry on school campuses). The bad news is that I could only carry the pistols I had qualified with.
On Wednesday (Sept. 16th), I finally was able to qualify with my Les Baer! I adjusted the retention on my Blade-Tech IWB holster to properly fit the LB (different trigger guard profile than my Kimber), and started carrying it that same day!
I absolutely love this handgun. I acquired it used, but it was still in pristine condition. The decision to make it a daily carry gun is also a decision to sacrifice its LNIB status. That's ok, it's a weapon after all.
I'll definitely need to keep an oily rag handy, as it will need to be wiped down much more often than my Glock 30 which is being replaced.
It's been over a year in the making, but I'm finally carrying my Les Baer!