Hungarian SA-85 is on par with the Arsenal SLR-95 and was one of the rifles to be banned in 98. Those rifles are great...
I believe you. I added the note about the Hungarian SA-85 because I KNEW someone was going to say something if I left it off!
I don't know if I would put Russian ahead of Chinese or Bulgarian or early Mitchell Yugos. The early pre ban (pre-89) AKs still to me are the better ones outside of custom AKs mainly due to most importers using less than skilled personnel (century arms comes to mind).
I have heard very good things about the pre-89 Yugo M76, but have never heard anything about the AK-47s. I also have not heard anything about pre-89 Bulgarians.
I own a Bulgarian SSR, a Chinese AKM-47S, and a Russian VEPR. I ordered them the way I think they ought to be ranked.
While the Norinco is more nostalgic, and I like it for those reasons, the wood stocks of the Norinco leave a lot to be desired, and blued steel is not better than phosphate coating (I've personally never seen a rusted parkerized gun, but I HAVE seen a rusted blued gun). I know some people value the quality of bluing above a phosphate coating, and have seen blued guns hold up very well over time. I respect that, but I do not agree. The markings on the Norinco are made up of the simple stamping of the make/model on the left side of the receiver, but the S and F markings on the right side are much better. Overall, the Norinco's markings do not compare to the perfect engraving on the Bulgarian. Add to this that Saigas are also excellent rifles (albeit "sporterized"), and Arsenal rifles are US/Bulgarian hybrids (not sure exactly which are which but Arsenal is a licensed manufacturer of the Bulgarian rifle designs), that makes me give Russian and Bulgy rifles a strong nod.
Here are up-close pictures of my Russian VEPR, Bulgarian SSR-85C2, and Chinese Norinco AKM-47S. You decide which has the better finish/markings:
VEPR: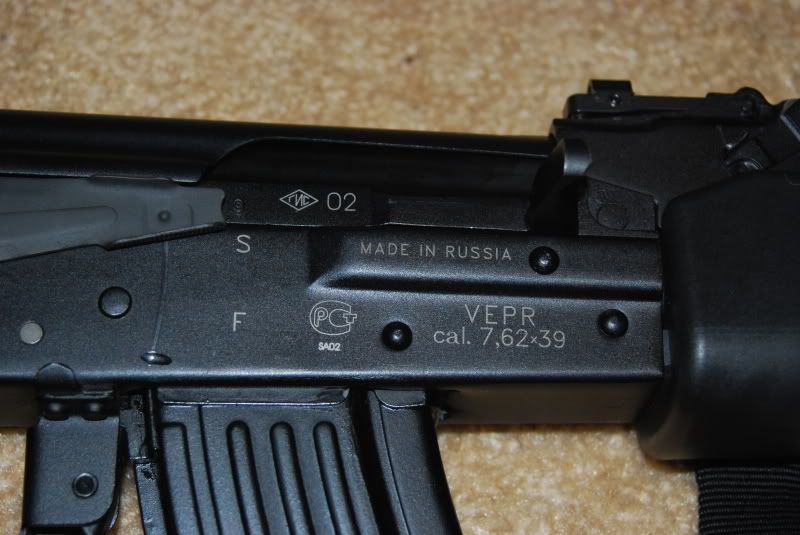 Great black painted finish, perfect white painted lettering. Craftsmanship is also excellent.
SSR-85C2: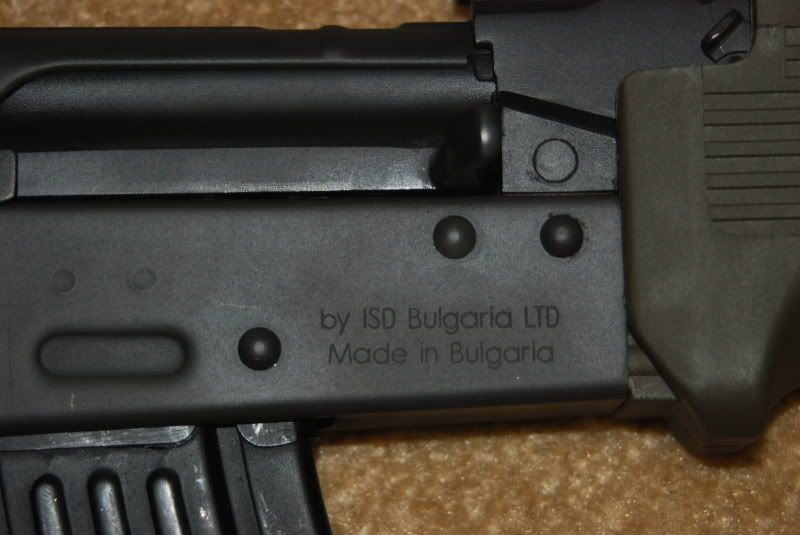 Nice phosphate coating, well defined engraving, and excellent craftsmanship.
AKM-47S: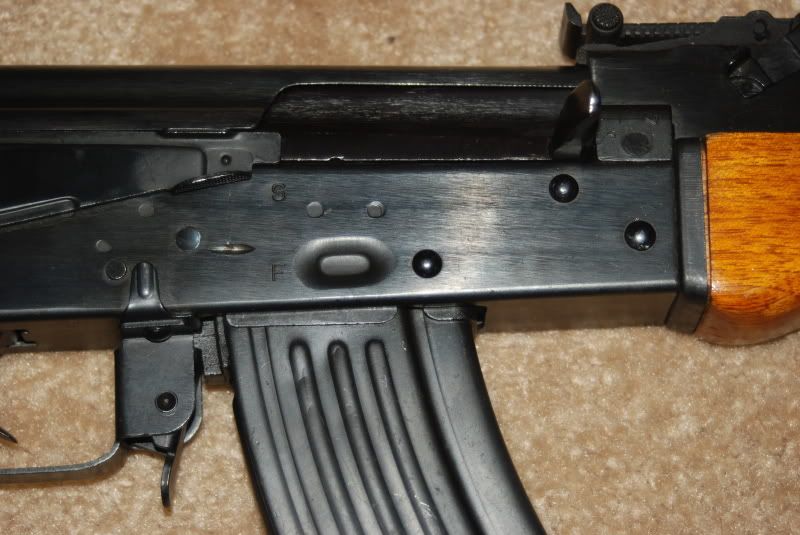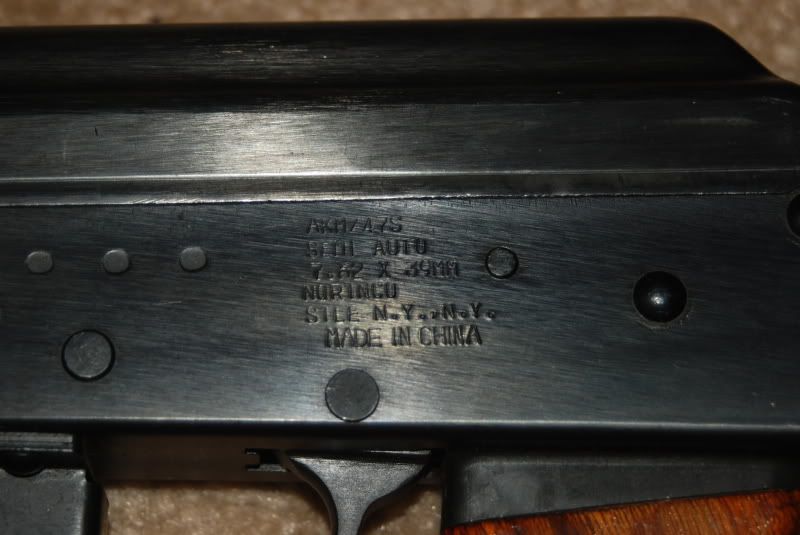 Blued steel, showing lots of striation of the metal, and inconsistent stamped lettering.
I know this is just the superficial aesthetics of the rifle, but keep in mind, that's really the only way to judge an AK. They ALL work, and NONE of them are match rifles, so there has to be SOME way to differentiate between them.
Well, that last statement isn't all that true. We CAN differentiate between them based on accuracy. The VEPR is nearly as close as you can get to a "match" AK. It's trigger is
butter smooth
, it has a heavier barrel, and the receiver is thicker/stronger (RPK receiver). This all adds together to make one of the most accurate AKs out there. However, it's still not as accurate as an AR. Almost, but not quite...
Those pre-89 Yugos are incredible including the .308s and definitely make a top 3. Sad to say the only ones I see for sale are the parted gun from beat up demilled civil war rifles.
Again, not having handled/seen any, I chose to leave them off the list rather than guesstimate off other's comments.
Hard to believe but its been nearly 20 years since we have had nonban AKs imported. Depressing for us AK enthusiasts as I don't see anything getting better.
Truly... I remember gunshows where I would see crates full of Norincos, and H&K 91s for $700 or so. I was too young to buy in those days, but boy did I enjoy the shows...