I picked up a new off duty. I sold my G27 and got a G30SF. It shoots great and the recoil is barely more than my G27. I have shot Commander sized 1911 45ACP's and hated them for their recoil. This thing is fun to shoot.
The PD is upgrading their 9mm Sigs to 40S&W. They are allowing officers and deputies to buy the old ones for what Sig is giving them in credit towards the new ones. So I picked out a nice 229 that must have been assigned to a Major. It looks like it has never been shot. There are no marks inside the magwell where magazines have been slid in and out.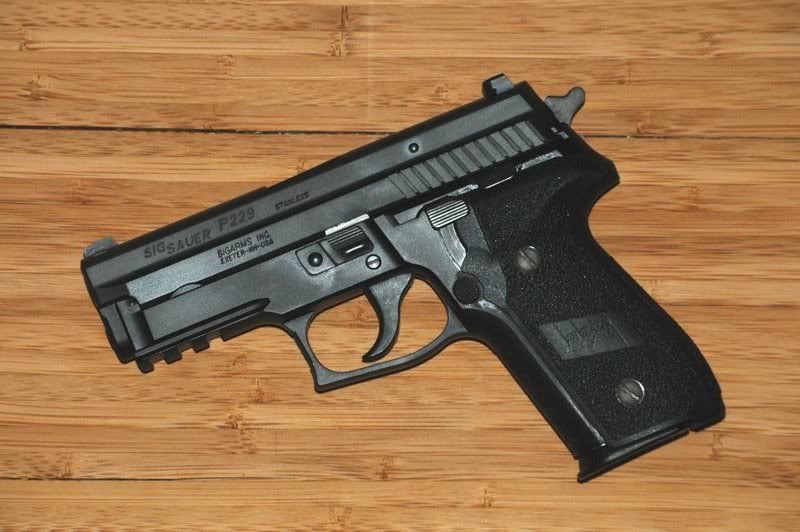 A week or so back, I took the Glock Armorer course again. I got a little G22 keychain. I hung it up with the keys at home and told my youngest to be sure and not take it to school since I did not want him getting suspended for taking a gun to school. Stupid yes, but it happens. Then yesterday at TREXPO East, the Galco dealer had holster keychains. I laughed and got one for him and told him it would be ok to take that instead.