I was at the range last week, shooting my Remington 700 LTR (.308win.) I was making the most out of my last week at the department, talking with our RO/SWAT Sniper. He was showing me his load-out kit, and working with me on my long-rifle shooting skills. Not so much the shooting part, but the "setup" procedures and developing a shooting plan. Anyway, one of the things I was most impressed with, is his shooting platform.
I've shot from unsupported prone, sling-supported prone, sandbags off a bench, and over the top of a pack. HOWEVER, I've never shot using a platform like the one I was shown. Needless to say, as soon as I got settled in down here in H-town, I scouted out a kit shop and picked one up!
Here is the shooting bag/platform I just picked up: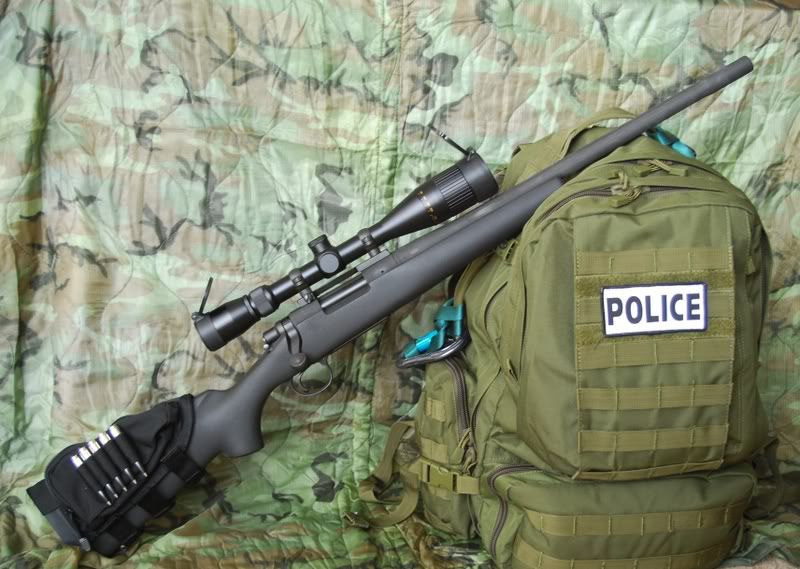 It doesn't look like much, but pay attention to the layout of the two front pockets. See how they're both kinda tall, and form something of a "trench" between them? Here's a better view with it laying down:
And THIS is what it looks like with the rifle set into the trench: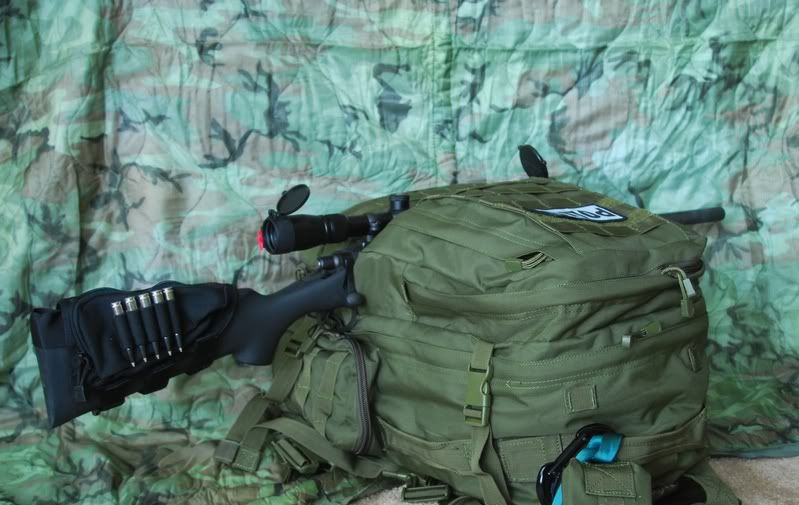 It's set in too deep in order to balance the rifle for the picture. When you're behind the rifle, you'll pull it back towards you just a little, ensuring the action is clear of the bag. There's plenty of stock still in the trench, and it gives you a GREAT shooting support!
One last picture, from BEHIND the rifle:
I cannot WAIT to get back out to the range with this setup. It promises to be an excellent field expedient shooting platform. Much better than just "over the bag" like I have been doing...