It's these D cell sized AA adaptors by Lenmar pictured with a 4D Maglite.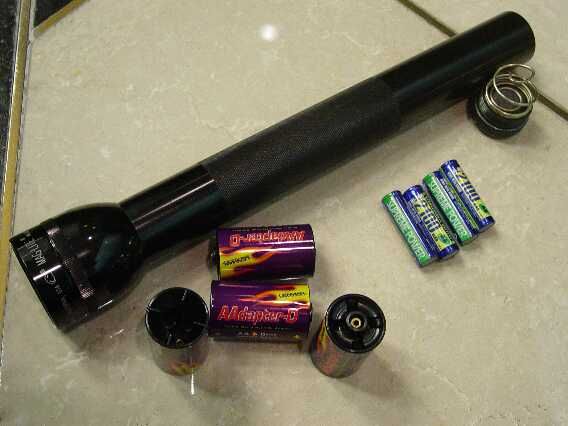 The AA goes in (+) tip 1st until it "locks" in there.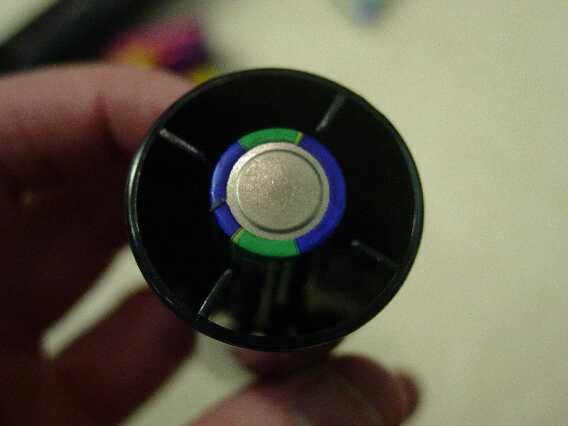 The (+) buton then pops out and the unit is ready to be used like a normal D cell.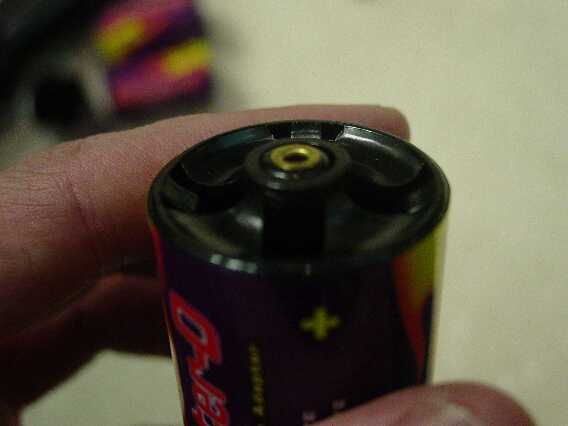 The smaller sized bottom of the AA batteries meant needing to reshape the tailspring some.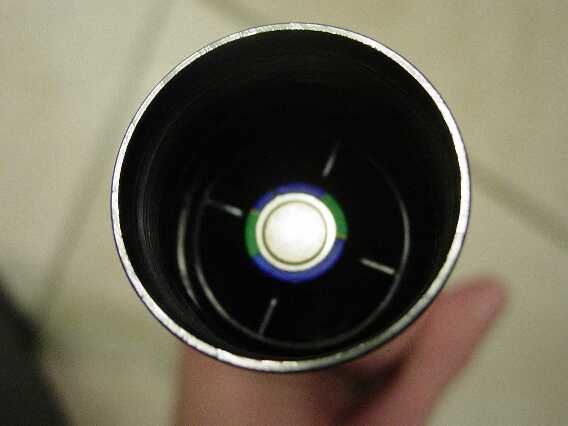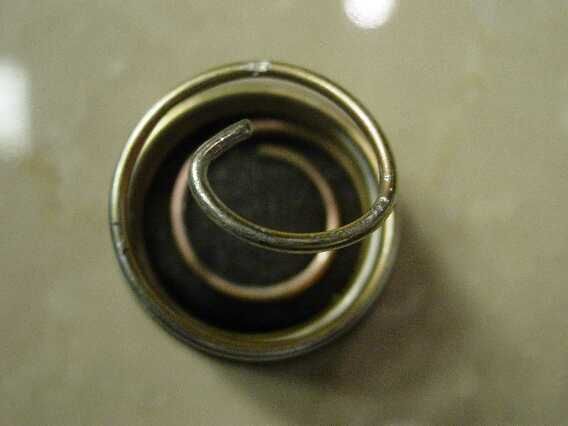 In short, these are really cool for "recharging" a whole 4D flashlight in as little as 15 minutes with some brands of AA nimh batteries.
And for putting a big, monster flashlight on a diet.