I recently got back into law enforcement as a Reserve Deputy. The new department does not provide many tools. I already had my duty belt/holster/mag pouches from my old job, since I had to buy my own personal gear for my personal firearm (Glock 21.) Unfortunately, I didn't have my own ASP, as my old one was issued to me.
I am certified on the ASP, and the new department authorizes it if you are certified, so I went by the local cop shop to check out what they had.
I decided on the 26" ASP, as it is the easiest to deploy. I had a 21" ASP when I started as a rookie, but later switched to a 26" baton. One reason I like the longer baton is that it sticks out further from the scabbard, allowing a more positive grasp when drawing.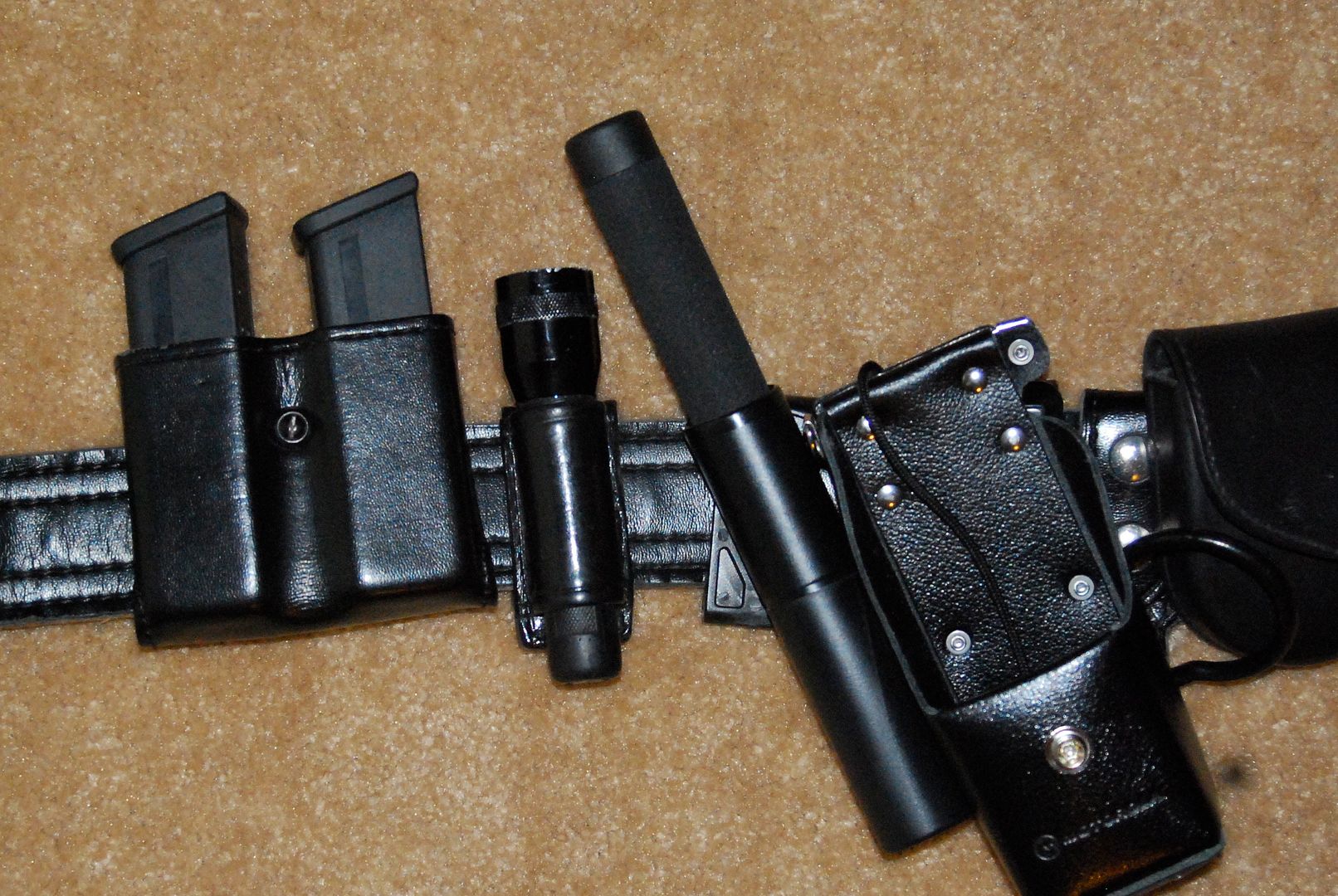 I went with a tilt scabbard that allows the ASP to be stowed in the extended position. My old scabbard was the side breakaway, which I thought was useless. I really like this new scabbard.
My old baton was steel, and coated in black. The new baton is bare aluminum.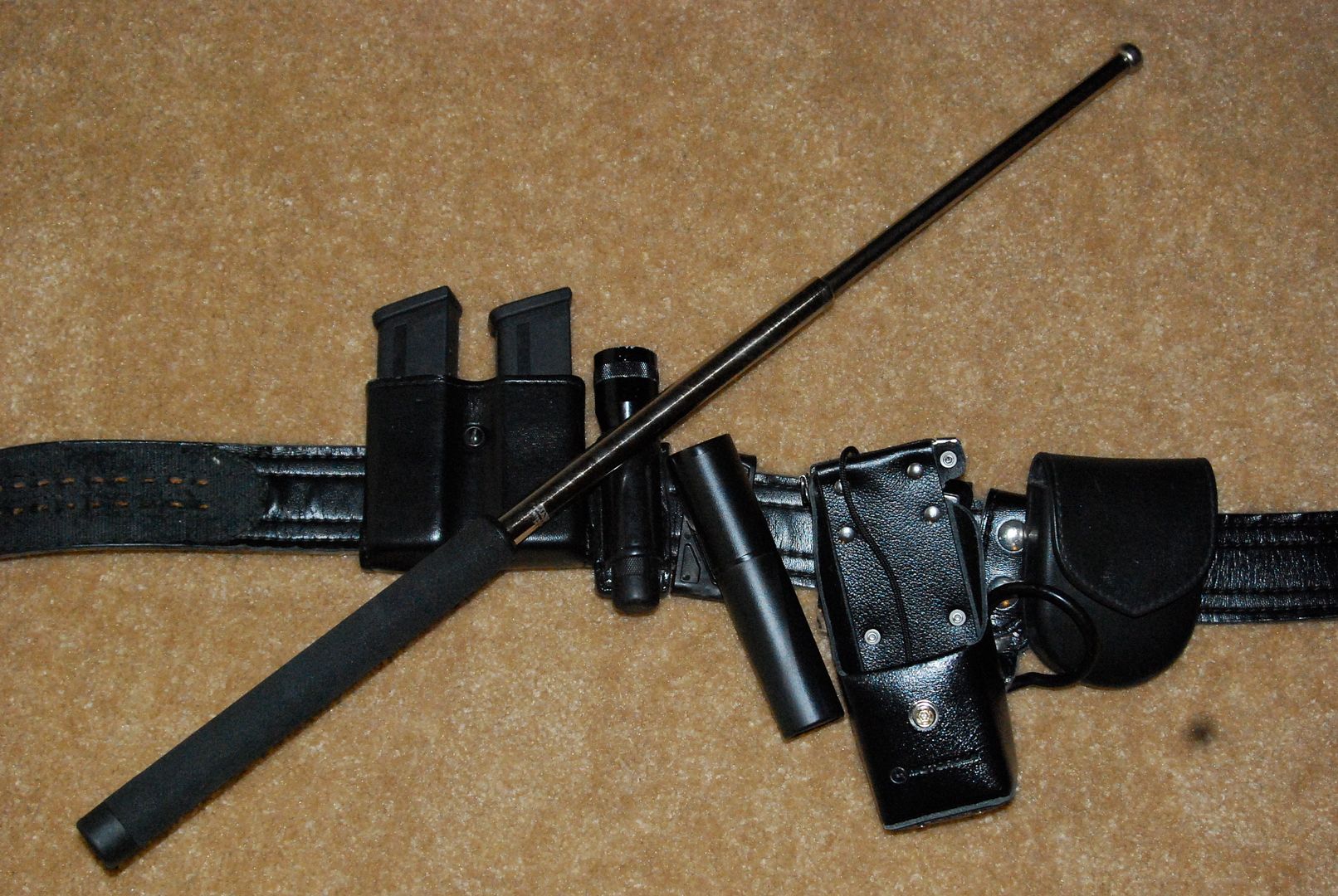 It is SO much lighter than the steel version. I really like this new baton, and definitely think it was worth the extra $10 or so over the steel version.